Horiguchi, Yasuhiko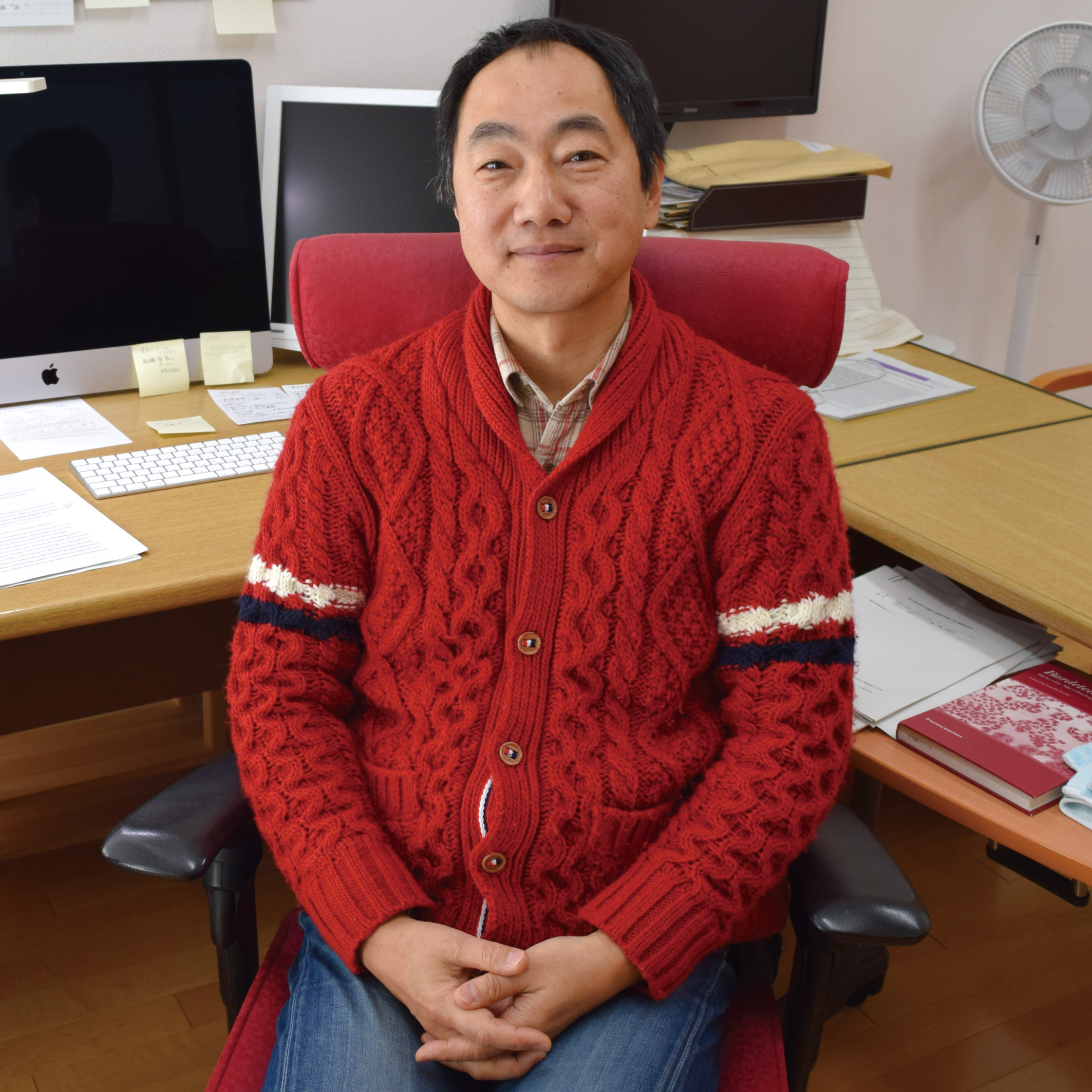 Profile
Dr. Horiguchi received his Ph.D. from Osaka Prefecture University in 1987. After working at the Kitasato Institute for 3 years, he has worked for RIMD since 1990. He took his positon as Postdoc in 1990, a Research Associate in 1992, an Associate Professor in 1998. He was appointed current position in 2001.
Publication
(1)Bordetella dermonecrotic toxin is a neurotropic virulence factor that uses CaV3.1 as the cell surface receptor.Teruya S. et al. mBio (2020)11:e03146-19.
(2)Bordet‐Gengou agar medium supplemented with albumin‐containing biologics for cultivation of bordetellae. Hiramatsu Y. et al. Microbiology and Immunology (2019) 63(12):513-516.
(3)BspR/BtrA, an anti-σ factor, regulates the ability of Bordetella bronchiseptica to cause cough in rats. Nakamura K. et al. mSphere (2019) 4:e00093-19
(4)The Eukaryotic Host Factor 14-3-3 Inactivates Adenylate Cyclase Toxins of Bordetella bronchiseptica and B. parapertussis, but not B. pertussis. Fukui-Miyazaki A., et al., mBio (2018) 9:49–15.
(5) Ectopic Expression of O Antigen in Bordetella pertussis by a Novel Genomic Integration System. Ishigaki K., et al., mSphere (2018) 3(1)e00417–17–11.
(6) The bvg-repressed gene brtA, encoding biofilm-associated surface adhesin, is expressed during host infection by Bordetella bronchiseptica. Nishikawa S., et al., Microbiology and Immunology (2016) 60(2),93–105.