Matsuura, Yoshiharu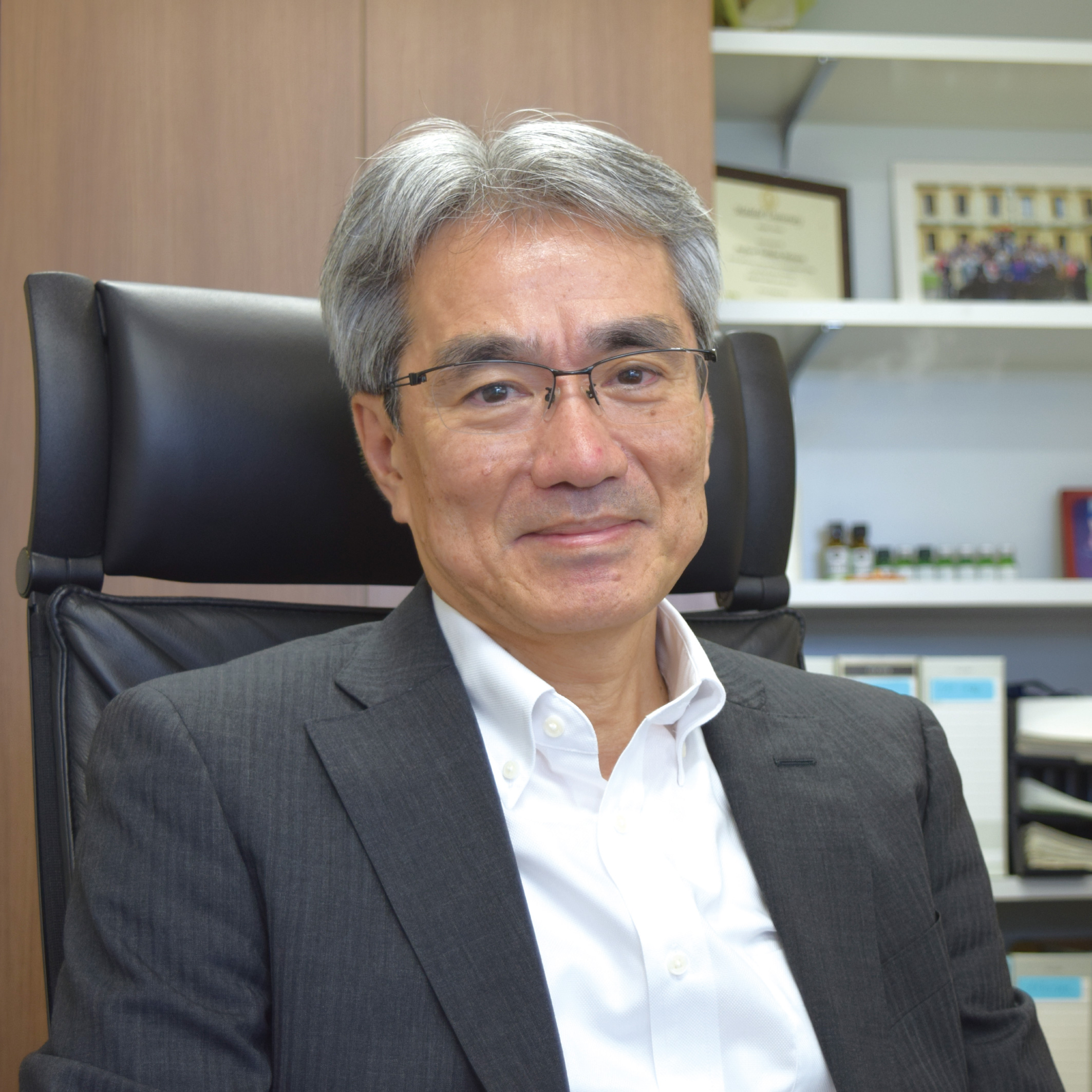 Profile
Dr. Matsuura received his PhD from Hokkaido University and worked at Research Institute of Daiichi Seiyaku Co. Ltd for . He was appointed Professor in RIMD in 2000 after working at NERC Institute of Virology in Oxford University as a postdoctoral fellow and at the National Institute of Infectious Diseases as a head of Laboratory of Hepatitis Viruses in Department of Virology II. He serves as Director of RIMD from 2015-2019.
Publication
(1)Establishment of a reverse genetics system for SARS-CoV-2 using circular polymerase extension reaction. Torii S., et al., Cell Reports (2021) 35(3):109014.
(2) Various miRNAs compensate the role of miR-122 on HCV replication. Ono C., et al., PLoS Pathog. (2020) 16(6):e1008308.
(3)Host ESCRT factors are recruited during chikungunya virus infection and are required for the intracellular viral replication cycle. Torii S., et al., J Biol Chem. (2020) 295(23):7941-7957.
(4) In vivo dynamics of reporter Flaviviridae viruses. Tamura T., et al., J Virol. (2019) 93(22):e01191-19.
(5) USP15 participates in HCV propagation through the regulation of viral RNA translation and lipid droplet formation. Kusakabe S., et al., J Virol. (2019) 93(6):e01708-18.
(6)Infection with flaviviruses requires BCLXL for cell survival. Suzuki T., et al., PLoS Pathog. (2018) 14(9):e1007299.