Matsuura, Yoshiharu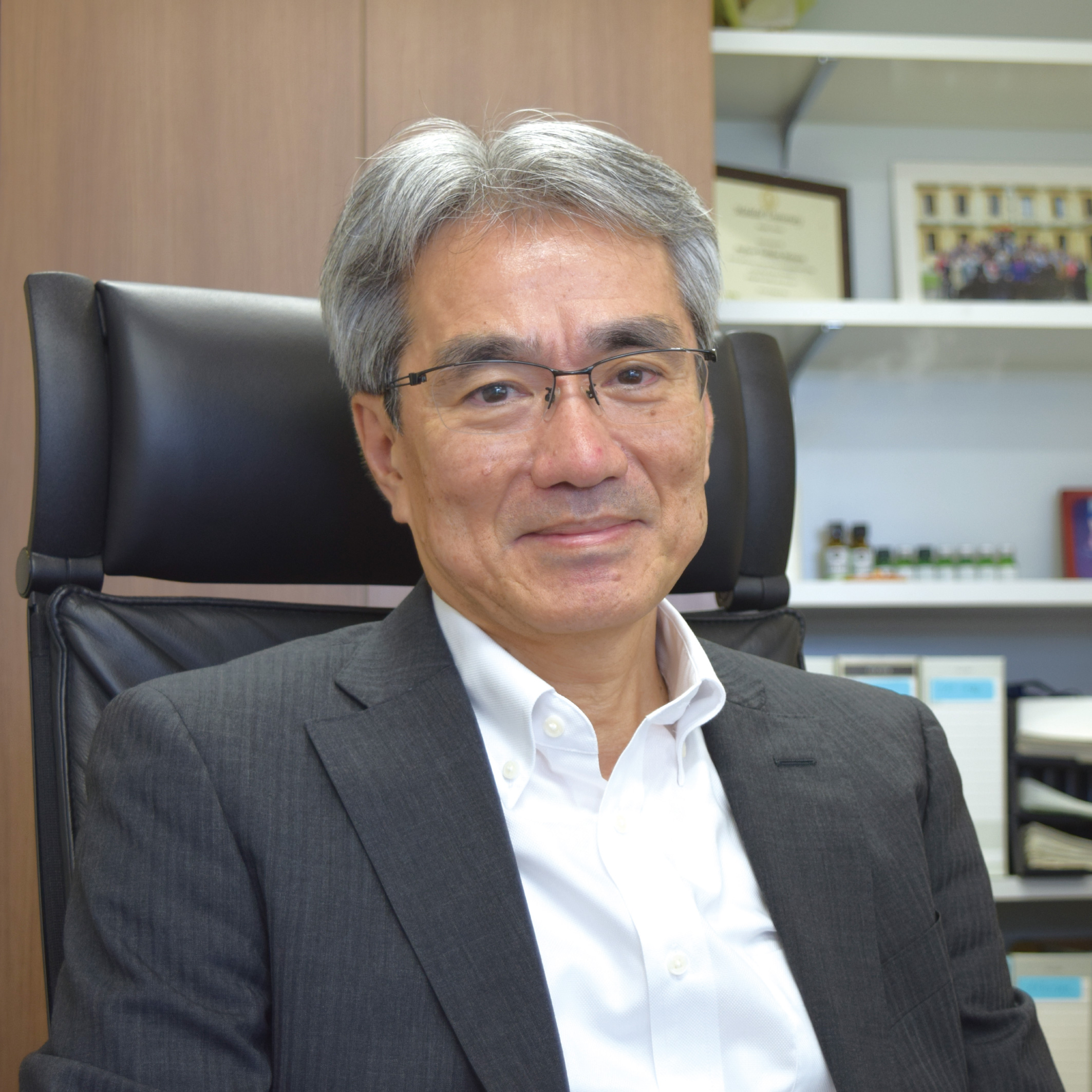 Profile
Dr. Matsuura received his PhD from Hokkaido University and worked at Research Institute of Daiichi Seiyaku Co. Ltd for . He was appointed Professor in RIMD in 2000 after working at NERC Institute of Virology in Oxford University as a postdoctoral fellow and at the National Institute of Infectious Diseases as a head of Laboratory of Hepatitis Viruses in Department of Virology II. He serves as Director of RIMD from 2015-2019.
Publication
(1) Infection with flaviviruses requires BCLXL for cell survival. Suzuki T., et al., PLoS Pathog. (2018) 14(9):e1007299.
(2) Characterization of SPP inhibitors suppressing propagation of HCV and protozoa. Hirano J et al. Proc Natl Acad Sci U S A. 2017 Dec 12;114 (50):E10782-E10791.
(3) Host-derived apolipoproteins play comparable roles with viral secretory proteins Erns and NS1 in the infectious particle formation of Flaviviridae. Fukuhara T et al., PLoS Pathog. 2017 Jun 23;13(6):e1006475.
(4) Characterization of miR-122-independent propagation of HCV. Ono C, et al. PLoS Pathog. 2017 May 11;13(5):e1006374.
(5) TRC8-dependent degradation of hepatitis C virus immature core protein regulates viral propagation and pathogenesis. Aizawa S. & Okamoto T., et al. Nat. Commun. (2016) doi: 10.1038/ncomms11379.
(6) Lipoprotein receptors redundantly participate in entry of hepatitis C virus Yamamoto S. & Fukuhara T., et al. PLoS Pathog. (2016), doi: 10.1371/journal. ppat.1005610.