Iwasaki, Masaharu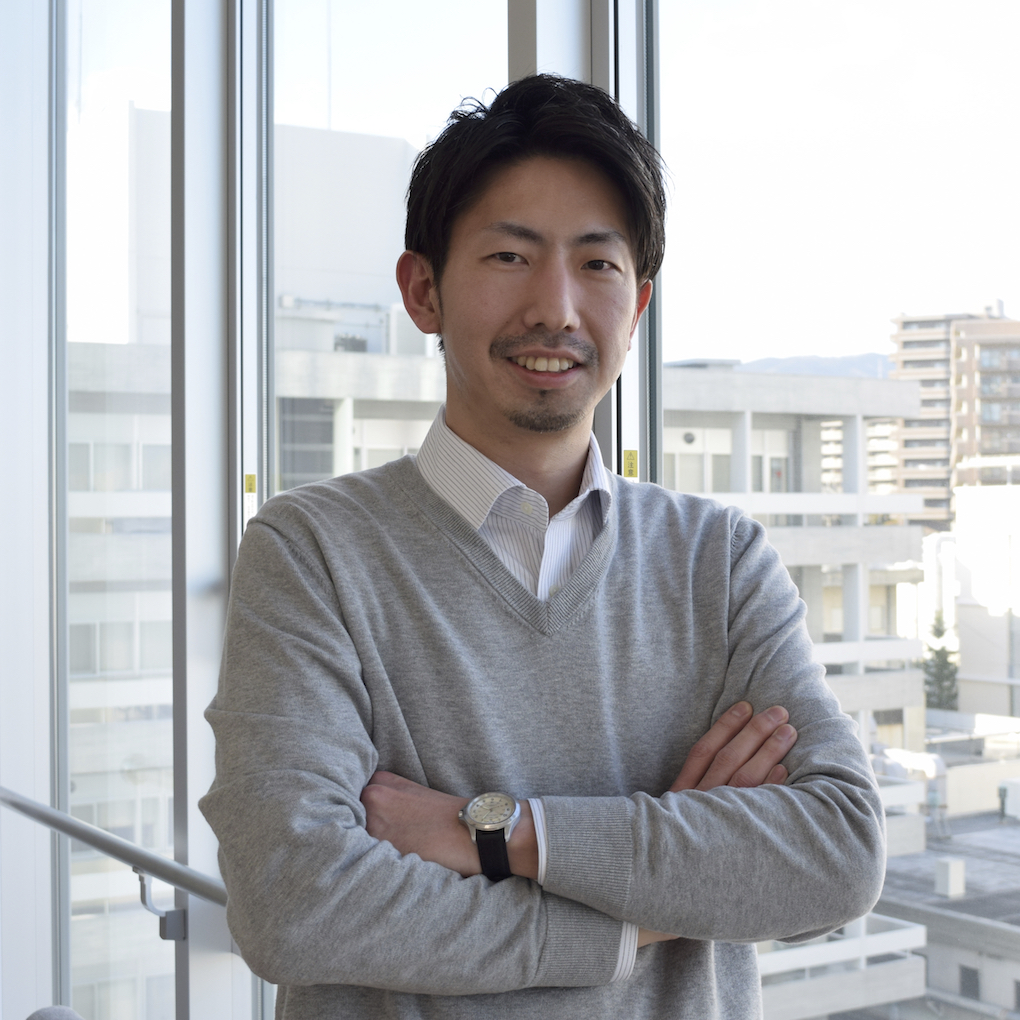 Profile
Dr. Masaharu Iwasaki received his Ph.D. degree from Kyushu University for his work on viral RNA synthesis and virion assembly of measles virus in 2010, and graduated from Kyushu University School of Medicine in 2012 (MD-PhD program). Thereafter he worked as Research Associate (2012), Senior Research Associate (2015), and Staff Scientist (2017) at The Scripps Research Institute where he started studies on molecular mechanisms of arenavirus multiplication. He was appointed to the current position in 2018.
Publication
1. A Lassa Virus Live-Attenuated Vaccine Candidate Based on Rearrangement of the Intergenic Region.Cai Y. et al., mBio (2020) 11(2):e00186-20.
2. Interactome analysis of the lymphocytic choriomeningitis virus nucleoprotein in infected cells reveals ATPase Na+/K+ transporting subunit Alpha 1 and prohibitin as host-cell factors involved in the life cycle of mammarenaviruses. Iwasaki M. et al., PLoS Pathog. (2018) 14(2):e1006892.
3. Resistance of human plasmacytoid dendritic CAL-1 cells to infection with lymphocytic choriomeningitis virus (LCMV) is caused by restricted virus cell entry, which is overcome by contact of CAL-1 cells with LCMV-infected cells. Iwasaki M. et al., Virology. (2017) 511:106-113.
4. The High Degree of Sequence Plasticity of the Arenavirus Noncoding Intergenic Region (IGR) Enables the Use of a Nonviral Universal Synthetic IGR To Attenuate Arenaviruses. Iwasaki M. et al., J Virol. (2016) 90(6):3187-97.
5. General Molecular Strategy for Development of Arenavirus Live-Attenuated Vaccines. Iwasaki M. et al., J Virol. (2015) 89(23):12166-77.
6. Sodium Hydrogen Exchangers Contribute to Arenavirus Cell Entry. Iwasaki M. et al., J Virol. (2014) 88(1):643-54.