Yamasaki, Sho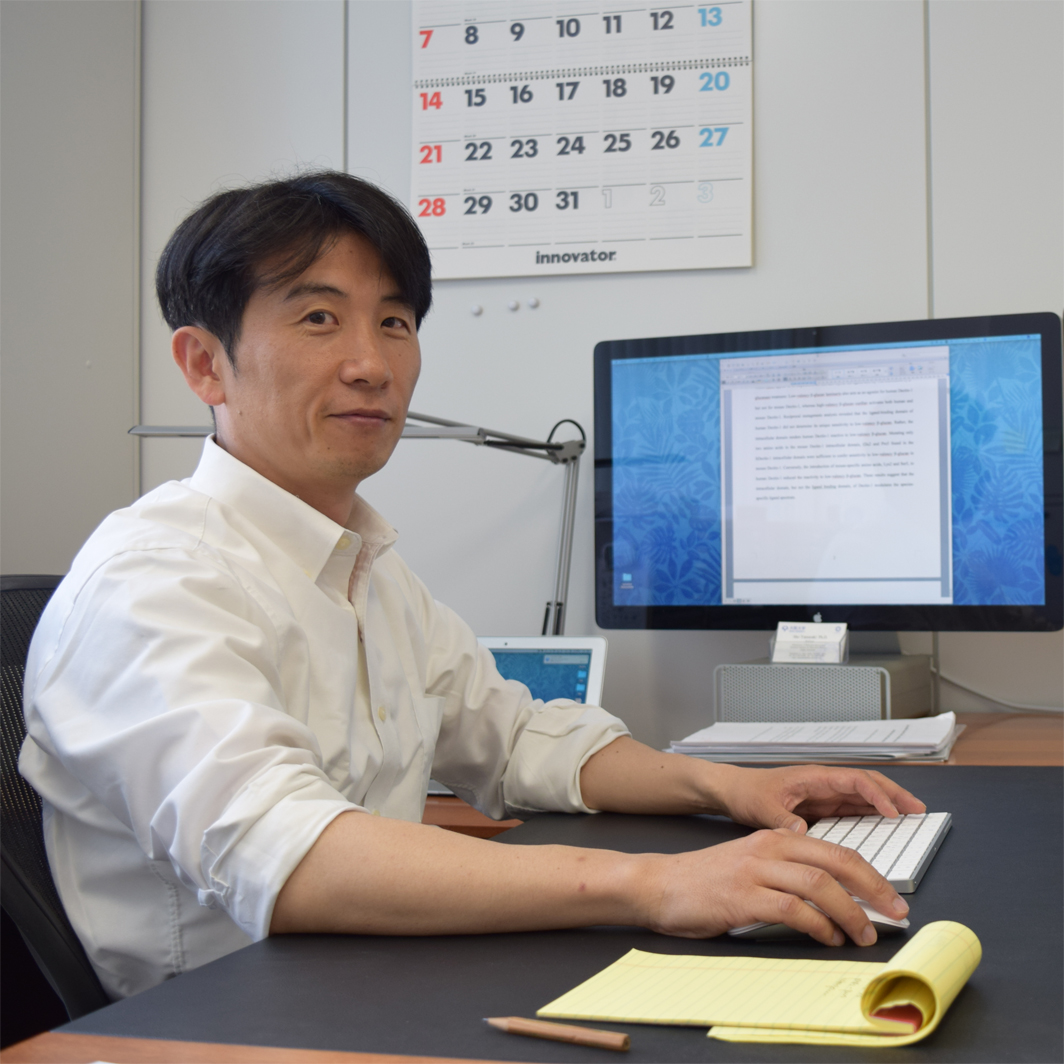 Profile
Dr. Yamasaki received his Ph.D. from Kyoto University in 1999. After working at Mitsubishi Chemical Corporation and Chiba University Graduate School of Medicine, he worked for Research Center for Allergy and Immunology, RIKEN from 2004 to 2009. He was appointed as Professor in Medical Institute of Bioregulation, Kyushu University in 2009. He took his current position at RIMD from 2017.
Publication
(1) Structural insight into the recognition of pathogen-derived phosphoglycolipids by C-type lectin receptor DCAR. Omahdi Z., et al J Biol Chem. (2020) 295(17):5807-5817
(2) Lipoteichoic acid anchor triggers Mincle to drive protective immunity against invasive group A Streptococcus infection.I mai T., et al. Proc. Natl. Acad. Sci USA. (2018) 115:E10662-71
(3) Intracellular metabolite β-glucosylceramide is an endogenous Mincle ligand possessing immunostimulatory activity. Nagata M., et al. Proc. Natl. Acad. Sci. USA. (2017) 114:E3285-94
(4) Protein kinase D regulates positive selection of CD4(+) thymocytes through phosphorylation of SHP-1. Ishikawa E., et .al. Nat. Commun. (2016)7:12756
(5) C-type Iectin receptor DCAR recognizes mycobacterial phosphatidyl-inositol mannosides to promote a Th1 response during infection. Toyonaga K., et al. Immunity. (2016) 45:1245-57
(6) Dectin-2 is a direct receptor for mannose-capped lipoarabinomannan of mycobacteria. Yonekawa A., et al. Immunity. (2014) 41:402-13.