YAMASAKI, Sho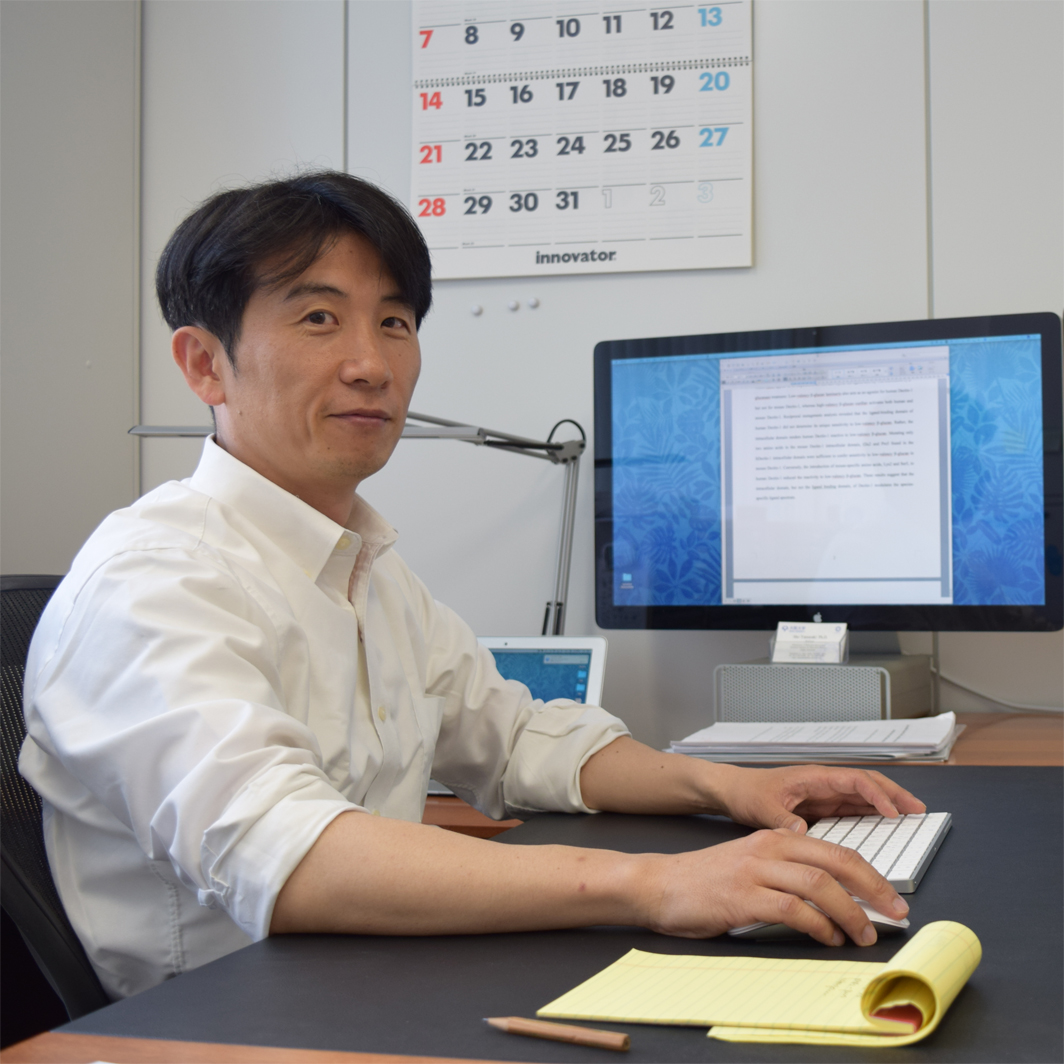 Profile
Dr. Yamasaki received his Ph.D. from Kyoto University in 1999. After working at Mitsubishi Chemical Corporation and Chiba University Graduate School of Medicine, he worked for Research Center for Allergy and Immunology, RIKEN from 2004 to 2009. He was appointed as Professor in Medical Institute of Bioregulation, Kyushu University in 2009. He took his current position at RIMD from 2017.
Publication
(1) C-type lectin receptor DCAR recognizes mycobacterial phosphatidyl-inositol mannosides to promote a Th1 response during infection. Toyonaga K., et al. Immunity. (2016) 45:1245-57.
(2) Dectin-2 is a direct receptor for mannose-capped lipoarabinomannan of mycobacteria. Yonekawa A., et al. Immunity. (2014) 41:402-13.
(3) C-Type lectin MCL is an FcRγ-coupled receptor that mediates the adjuvanticity of mycobacterial cord factor. Miyake Y., et al. Immunity. (2013) 38:1050-62.
(4) Direct recognition of the mycobacterial glycolipid, trehalose dimycolate, by C-type lectin Mincle. Ishikawa E., et al. J. Exp. Med. (2009)206:2879-88.
(5) Mincle is an ITAM-coupled activating receptor that senses damaged cells. Yamasaki S., et al. Nat. Immunol.(2008)9:1179-88.
(6) Mechanistic basis of pre-T cell receptor-mediated autonomous signaling critical for thymocyte development. Yamasaki S., et al. Nat. Immunol. (2006)7:67-75.