Arase, Hisashi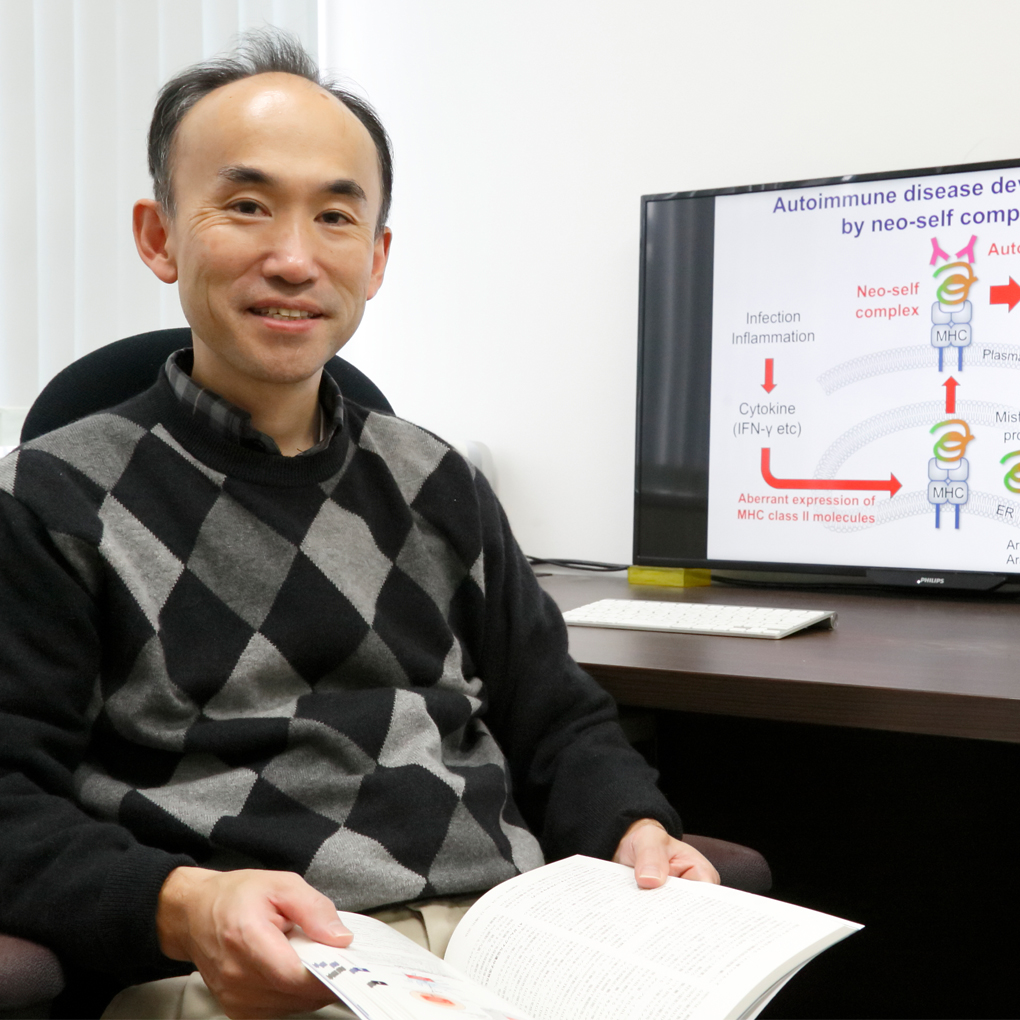 Profile
Prof. Arase received M.D. from Hokkaido University School of Medicine at 1990 and received Ph.D from Hokkaido University at 1994. Thereafter he worked as an assistant professor at Chiba University School of Medicine (1994), a research fellow at University of California San Francisco (2000), an associate professor at Chiba University (2002) and an associate professor at Research Institute for Microbial Diseases (2004). he is working as current position from 2006.
Publication
(1)Immune evasion of Plasmodium falciparum by RIFIN via inhibitory receptors. Saito F., et al., Nature (2017) 552:101–105.
(2)LILRA2 is an innate immune sensor for microbially cleaved immunoglobulins. Hirayasu K., et al., Nature Microbiology. (2016) 6:16054. doi: 10.1038/nmicrobiol.2016.54.
(3)Autoantibodies to IgG/HLA class II complexes are associated with rheumatoid arthritis susceptibility. Jin H., et al., Proc. Natl. Acad. Sci. USA. (2014) 111: 3787-92.
(4)Neutrophil infiltration during inflammation is regulated by PILRα via modulation of integrin activation. Wang J., et al., Nat. Immunol. (2013) 14:34-40.
(5)Myelin-associated glycoprotein mediates membrane fusion and entry of neurotropic herpesviruses. Suenaga T., et al., Proc. Natl. Acad. Sci. USA (2010) 107:866-71.
(6)PILRα is a herpes simplex virus-1 entry co-receptor that associates with glycoprotein B. Satoh T., et al., Cell (2008) 132:935-44.