Kobayashi, Takeshi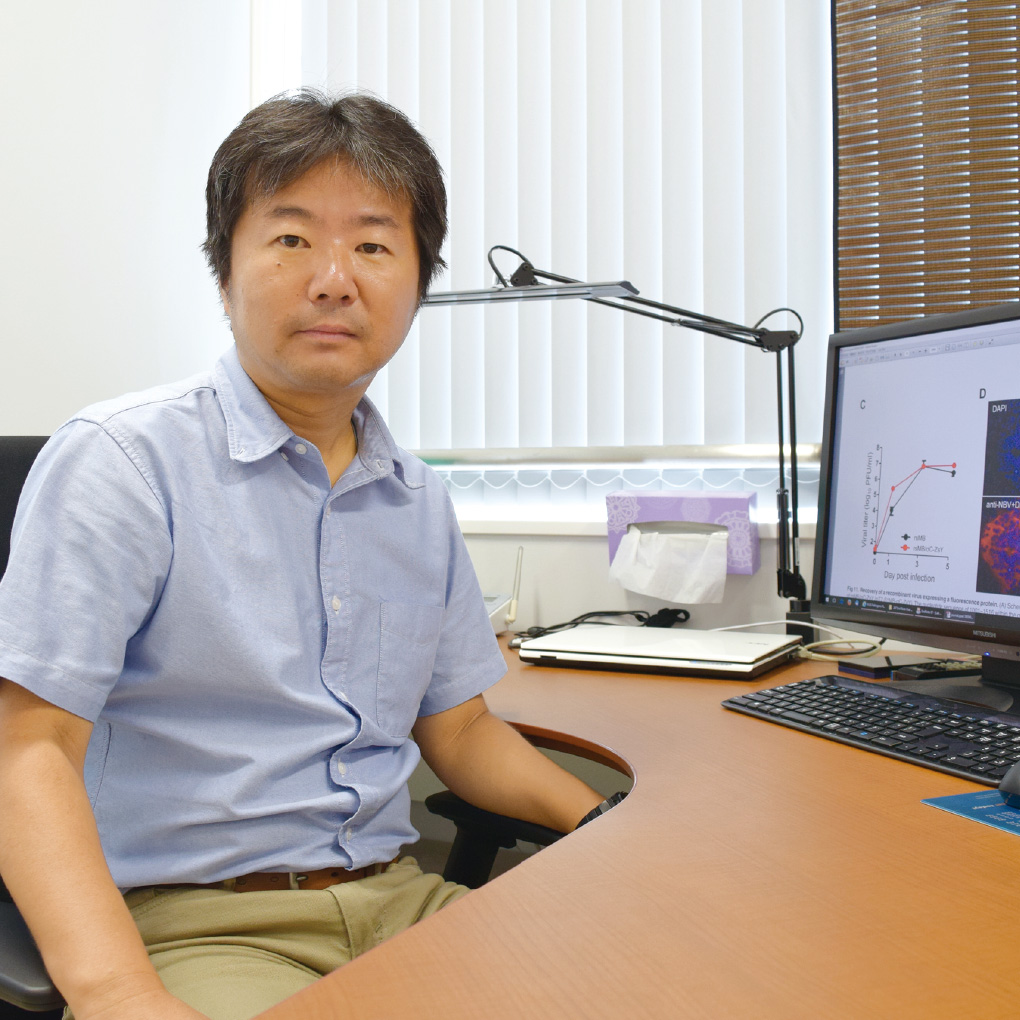 Profile
Dr. Kobayashi received his Ph.D. from Osaka University in 2000. He became a Research associate at RIMD in the same year. He spent for five years as a postdoctoral fellow in Vanderbilt University, USA before returning to Japan to work at the Institute for Virus Research in Kyoto University. He was appointed SA Associate Professor of RIMD in 2012. He is in his current position from 2016.
Publication
(1) Development of stable rotavirus reporter expression systems. Kanai Y., et al., (2019) J. Virol. 93:e01774-18
(2) Lethal murine infection model for human respiratory disease-associated Pteropine orthoreovirus. Kanai Y., et al., Virology (2018) 514:57-65.
(3) Entirely plasmid-based reverse genetics system for rotaviruses. Kanai Y., et al., (2017) Proc Natl Acad Sci U S A. 114:2349-2354.
(4) Reverse genetics for fusogenic bat-borne orthoreovirus associated with acute respiratory tract Infections in humans: role of outer capsid protein sigmaC in viral replication and pathogenesis. Kawagishi T., et al., PLoS Pathog. (2016) 12:e1005455.