Kobayashi, Takeshi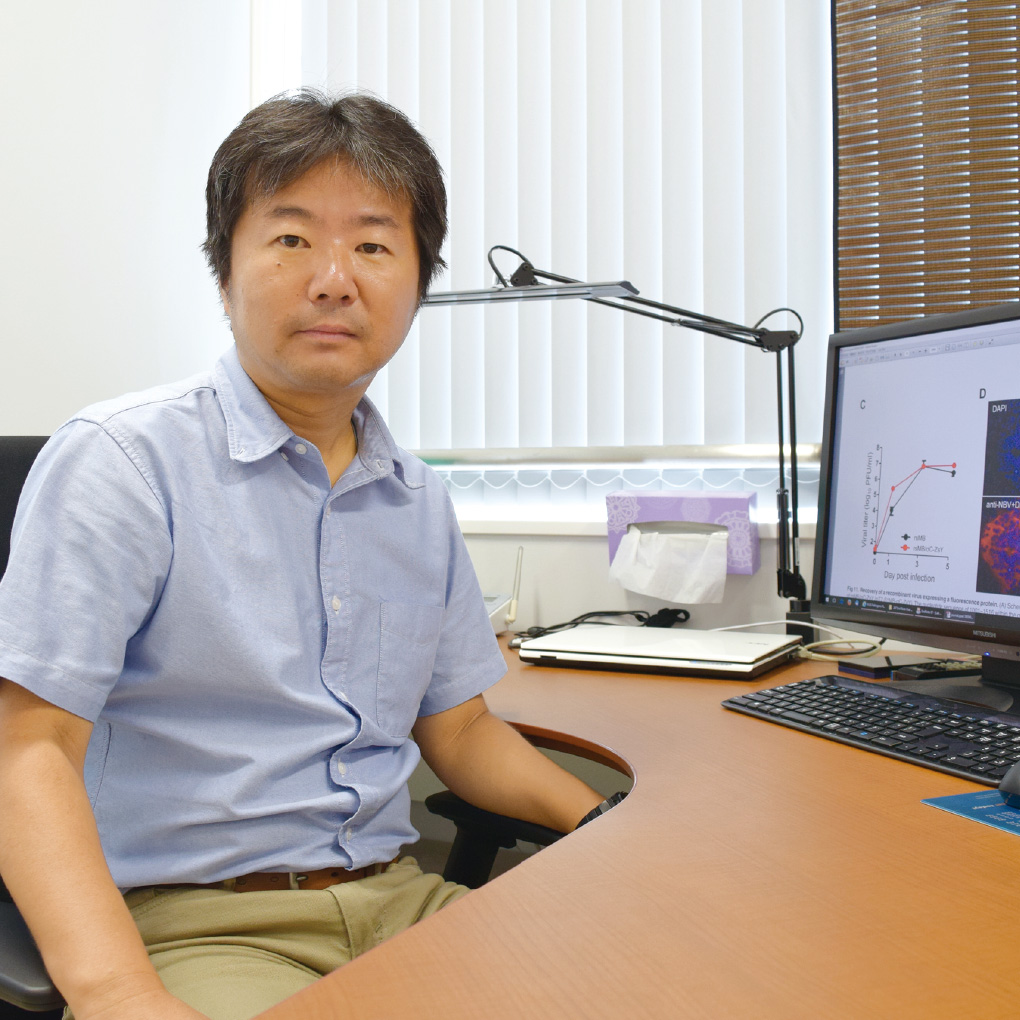 Profile
Dr. Kobayashi received his Ph.D. from Osaka University in 2000. He became a Research associate at RIMD in the same year. He spent for five years as a postdoctoral fellow in Vanderbilt University, USA before returning to Japan to work at the Institute for Virus Research in Kyoto University. He was appointed SA Associate Professor of RIMD in 2012. He is in his current position from 2020.
Publication
(1) Reverse Genetics Approach for Developing Rotavirus Vaccine Candidates Carrying VP4 and VP7 Genes Cloned from Clinical Isolates of Human Rotavirus. Kanai Y., et al. J Virol. 2020 Dec 22;95(2):e01374-20.
(2)Generation of Genetically RGD σ1-Modified Oncolytic Reovirus That Enhances JAM-A-Independent Infection of Tumor Cells. Kawagishi T., et al. J Virol. 2020 Nov 9;94(23):e01703-20.
(3)Reverse Genetics System for a Human Group A Rotavirus. Kawagishi T., et al. J Virol. 2020 Jan 6;94(2):e00963-19
(4)In Vivo Live Imaging of Oncolytic Mammalian Orthoreovirus Expressing NanoLuc Luciferase in Tumor Xenograft Mice. Kanai Y., et al. J Virol. 2019 Jun 28;93(14):e00401-19.
(5)Cell-cell fusion induced by reovirus FAST proteins enhances replication and pathogenicity of non-enveloped dsRNA viruses. Kanai Y., et al. PLoS Pathog. 2019 Apr 25;15(4):e1007675.
(6) Entirely plasmid-based reverse genetics system for rotaviruses. Kanai Y., et al. Proc Natl Acad Sci U S A. 2017 Feb 28;114(9):2349-2354.