Yamamoto, Masahiro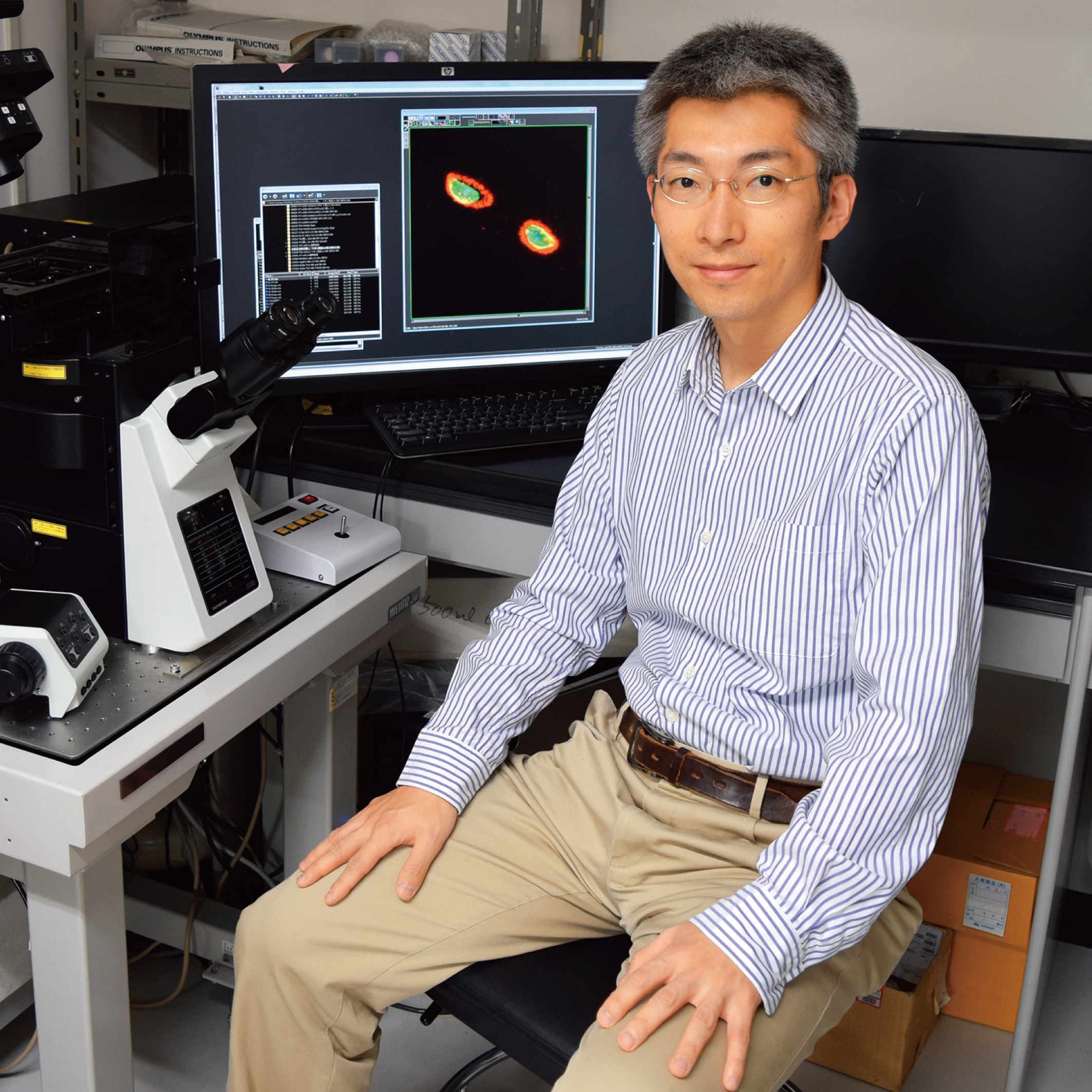 Profile
Received B. Sc. from the University of Tokyo (2001) and Ph.D. from Osaka University (2006). Promoted to an assistant professor (2006), an associate professor (2010) at the graduate school of medicine in Osaka University, an independent associate professor (2012) at RIMD in Osaka University. Appointed current position as a Professor of RIMD in 2013.
Publication
(1) Uncovering a novel role of PLCβ4 in selectively mediating TCR signaling in CD8+ but not CD4+ T cells. Sasai M., et al. J Exp Med. (2021) 218:e20201763.
(2)CXCR4 regulates Plasmodium development in mouse and human hepatocytes. Bando H, et al. J Exp Med. (2019) 216:1733-1748.
(3) Essential role for GABARAP autophagy proteins in interferon-inducible GTPase-mediated host defense. Sasai M., et al., Nat Immunol. (2017) 18(8):899-910.
(4) RabGDIα is a negative regulator of interferon-γ-inducible GTPase-dependent cell-autonomous immunity to Toxoplasma gondii. Ohshima J., et al., Proc Natl Acad Sci USA. (2015) 112:E4581-90.
(5) Selective and strain-specific NFAT4 activation by the Toxoplasma gondii polymorphic dense granule protein GRA6. Ma J.S., et al., J Exp Med. (2014) 211:2013-32.
(6) A cluster of interferon-γ-inducible p65 GTPases plays a critical role in host defense against Toxoplasma gondii. Yamamoto M., et al., Immunity (2012) 37:302-13.