Murakami, Yoshiko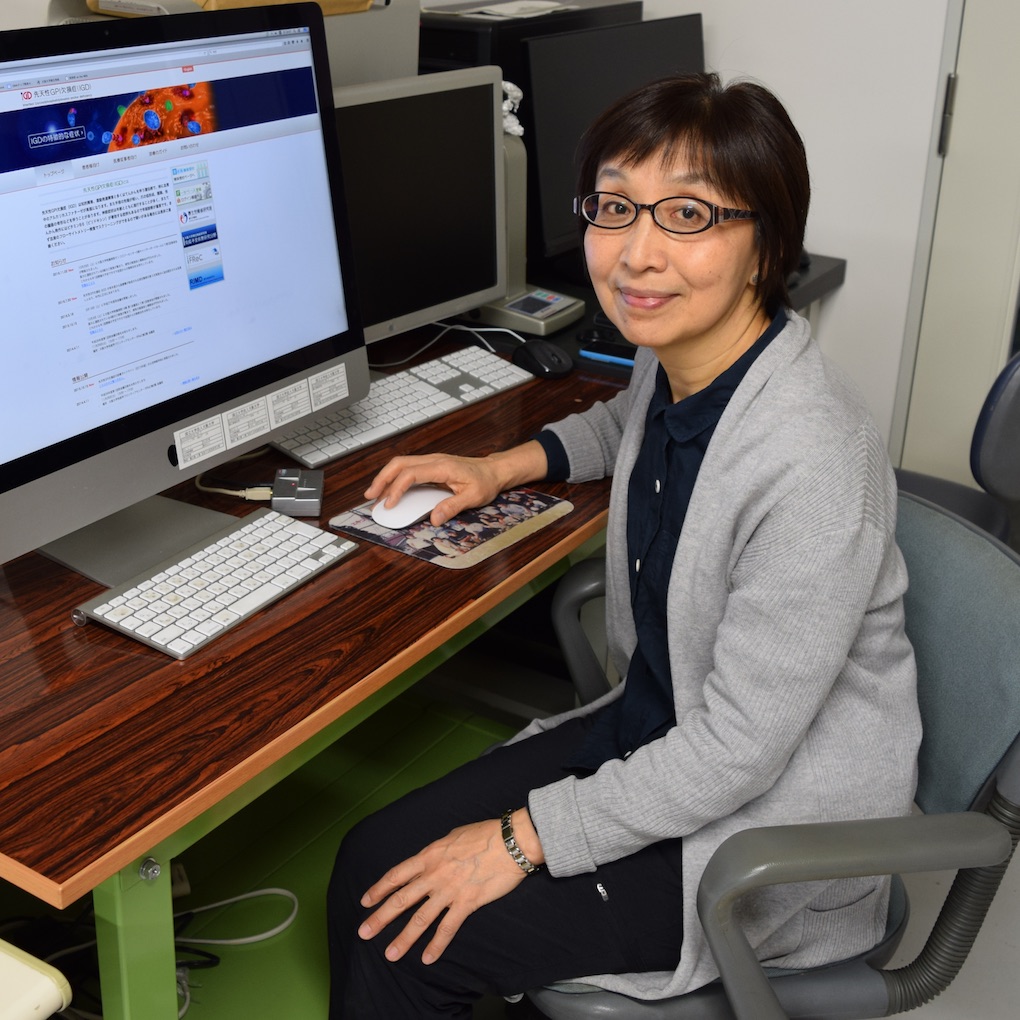 Profile
Dr. Murakami received Ph.D. from Osaka University in 2001. After working at Osaka University Hospital and Hyogo Prefectural Nishinomiya Hospital, she joined Dept. of Immunoregulation at RIMD in 1998. She became an Associate professor for Office of Combined Program on Microbiology and Immunology (concurrently serve for Dept. of Immunoregulation and Immunoglycobiology in IFReC) in 2009. From 2017, she was an endowed professor and she is in the current position from 2021.
Publication
(1)Inherited glycosylphosphatidylinositol defects cause the rare Emm-negative blood phenotype and developmental disorders. Duval R., et al., Blood (2021):blood.2020009810.
(2)Paroxysmal nocturnal hemoglobinuria caused by CN-LOH of constitutional PIGB mutation and 70-kb microdeletion on 15q. Langemeijer S., et al., Blood Adv. (2020): 4(22):5755-576
(3)Cross-talks of glycosylphosphatidylinositol biosynthesis with glycosphingolipid biosynthesis and ER-associated degradation. Wang, Y., et al., Nat. Commun.(2020):11:860.
(4)Complement and inflammasome overactivation mediates paroxysmal nocturnal hemoglobinuria with autoinflammation. Hoechsmann, B., et al., J. Clin. Invest. (2019):129(12):5123-5136
(5)Mutations in PIGB cause an inherited GPI biosynthesis defect with an axonal neuropathy and metabolic abnormality in the severe cases. Murakami Y. , et al., (2019) Am. J. Hum. Genet., 105:384-394.
(6)Phenotype-genotype correlations of PIGO deficiency with variable phenotypes from infantile lethality to mild learning difficulties. Tanigawa J, et al., Hum Mutat. (2017) Jul;38(7):805-815.