Murakami, Yoshiko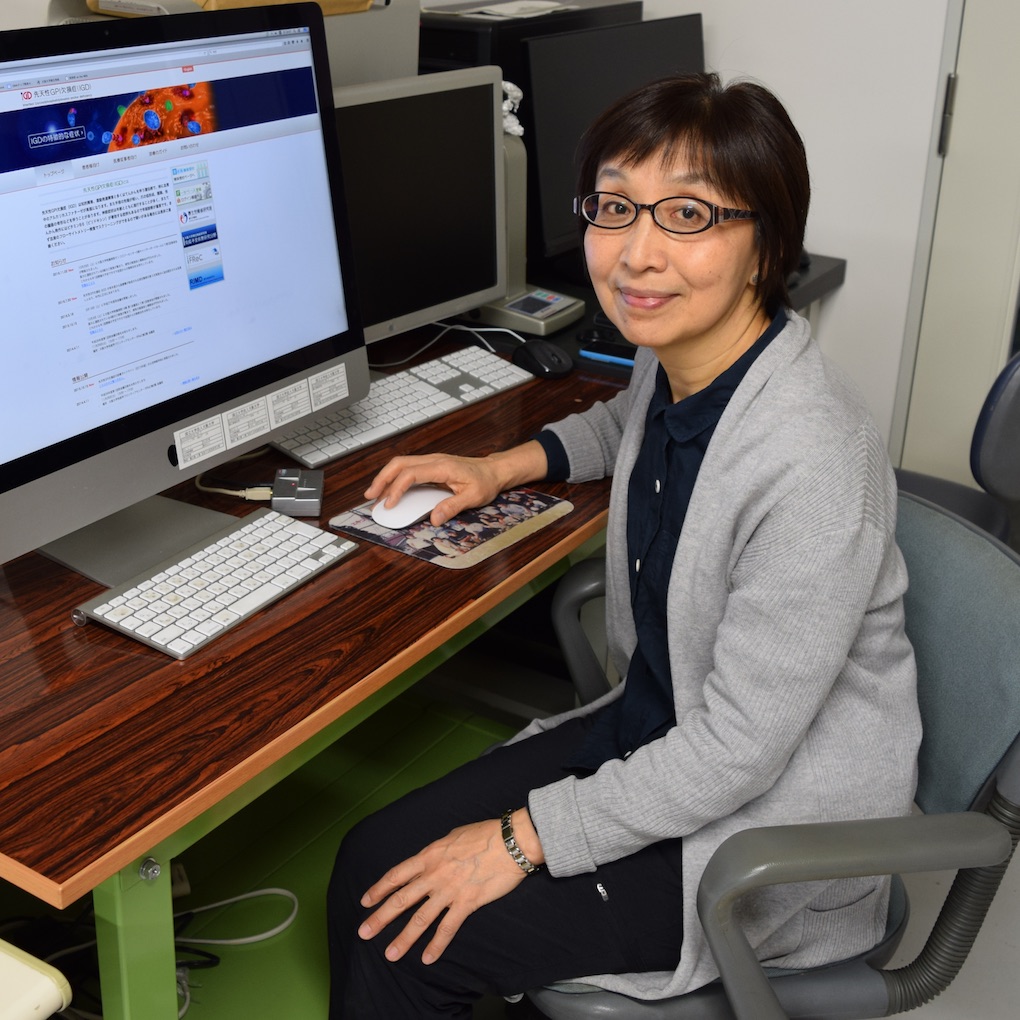 Profile
Dr. Murakami received Ph.D. from Osaka University in 2001. After working at Osaka University Hospital and Hyogo Prefectural Nishinomiya Hospital, she joined Dept. of Immunoregulation at RIMD in 1998. She became an Associate professor for Office of Combined Program on Microbiology and Immunology (concurrently serve for Dept. of Immunoregulation and Immunoglycobiology in IFReC) in 2009. She is in the current position from 2017.
Publication
(1) A GPI processing phospholipase A2, PGAP6, modulates Nodal signaling in embryos by shedding CRIPTO. Lee, G-H., et al. J. Cell Biol. (2016) 215:705-718.
(2) Pathogenic variants in PIGG cause intellectual disability with seizures and hypotonia. Makrythanasis, P., et al. Am. J. Hum. Genet. (2016) 98:615-626.
(3) Post-Golgi anterograde transport requires GARP-dependent endosome-to-TGN retrograde transport. Hirata, T., et al. Mol. Biol. Cell (2015) 26:3071-3084.
(4) The alpha helical region in p24γ2 subunit of p24 cargo receptor is pivotal for the recognition and transport of glycosylphosphatidylinositol-anchored proteins. Theiler, R., et al. J Biol. Chem. (2014) 289:16835-16843.
(5) Null mutation in PGAP1 impairs GPI-anchor maturation in patients with intellectual disability and encephalopathy. Murakami, Y., et al. PLoS Genet. (2014) 10(5):e1004320
(6) Glycosylphosphatidylinositol (GPI) anchor deficiency caused by mutations in PIGW is associated with West syndrome and hyperphosphatasia with mental retardation syndrome. Chiyonobu, T., et al. J. Med. Genet. (2014) 51:203-207.