[Internal Event] The 621st Biken Monthly Seminar on September 26
September 18, 2023
Events and Seminars
Title・Speaker

Title1

Contrasting iron metabolism in fibrotic macrophages drive pulmonary fibrosis niche
Hiroshi Nabeshima(Department of Host Defense)

Title2
Kinase-mediated non-apoptotic phosphatidylserine exposure by XKR9 scramblase
Hiroyuki Ishikawa(Biochemistry & Immunology, IFReC)
※This seminar will be held face-to-face at the Taniguchi Memorial Hall.
Chair: Miwa Sasai (Department of Immunoparasitology)
Date: Tuesday, September 26, 2023, 4-5 pm
*Both presentations will be conducted in Japanese.
*This is a credit recognition seminar for the Master and Doctoral Degree Programs of the Graduate School of Medicine.
*The seminar is certified as a newly appointed researchers training program as part of the Osaka University Faculty Development.

---------------------------------------
Contact: Ryo Iwamoto
Office for Research Promotion, RIMD
TEL: 8320
E-mail: suishin*biken.osaka-u.ac.jp (Please replace * with @)
Seminar Poster (PDF)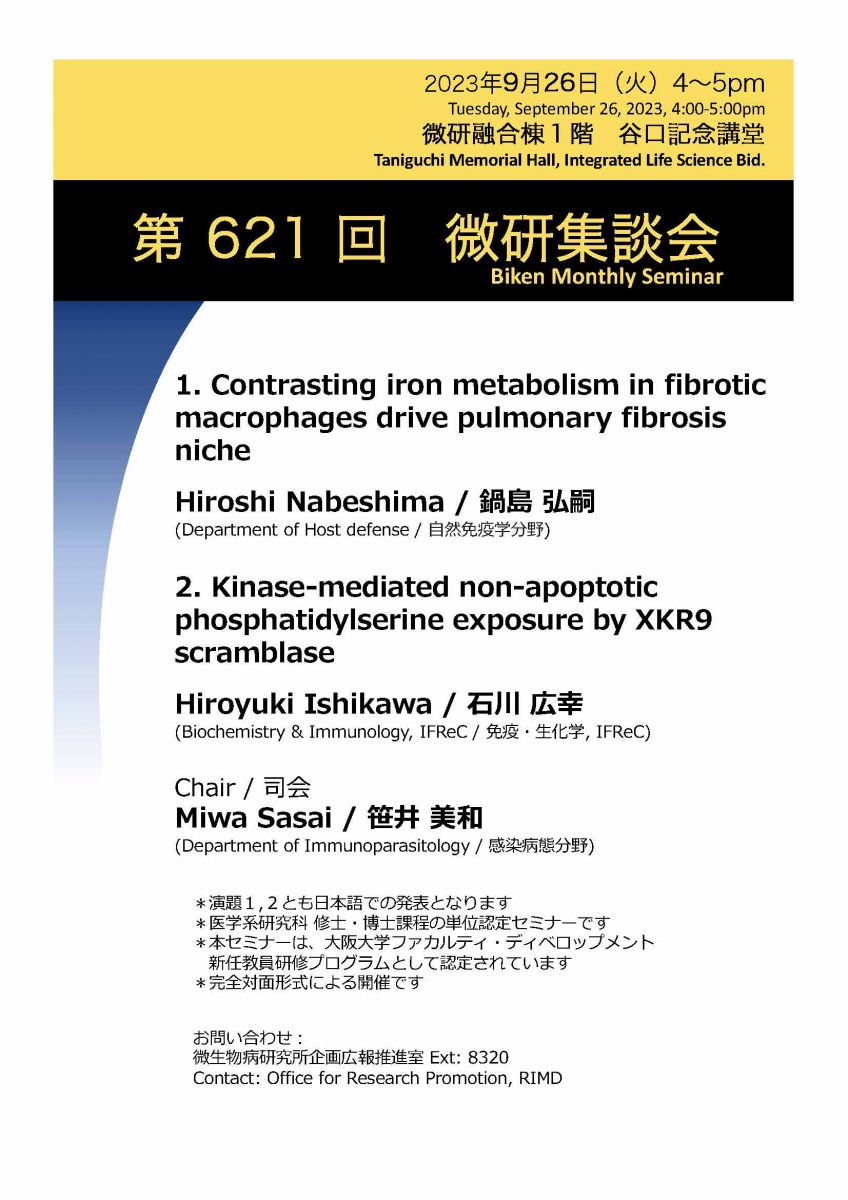 Biken Monthly Seminar Schedule From Oct. 2019 to Sep. 2020
Back