[Internal Event] The 614th Biken Monthly Seminar on November 22
November 14, 2022
Events and Seminars
Title・Speaker

Title1

CNNM2 and human diseases

Osamu Hashizume (Department of Cellular Regulation)

Title2
Germ cells regulate vertebrate health span in a sex-dependent manner

Kota Abe (Department of Homeostatic Regulation)
※The seminar will be held Online (Zoom). Please ask your PI or secretary for the Zoom URL, ID, Pass code.
Chair:Suhei Taguwa (Laboratory of Virus Control)
Date:Tuesday, November 22, 2022, 4-5 pm
*Both presentations will be conducted in Japanese.
*This is a credit recognition seminar for the Master and Doctoral Degree Programs of the Graduate School of Medicine.
*The seminar is certified as a newly appointed researchers training program as part of the Osaka University Faculty Development.
*Zoom URL, ID, and Passcode will be provided via email to all lab. by a day before the seminar.
---------------------------------------
Contact: Ryo Iwamoto
Office for Research Promotion, RIMD
TEL: 8320
E-mail: suishin*biken.osaka-u.ac.jp (Please replace * with @)
Seminar Poster (PDF)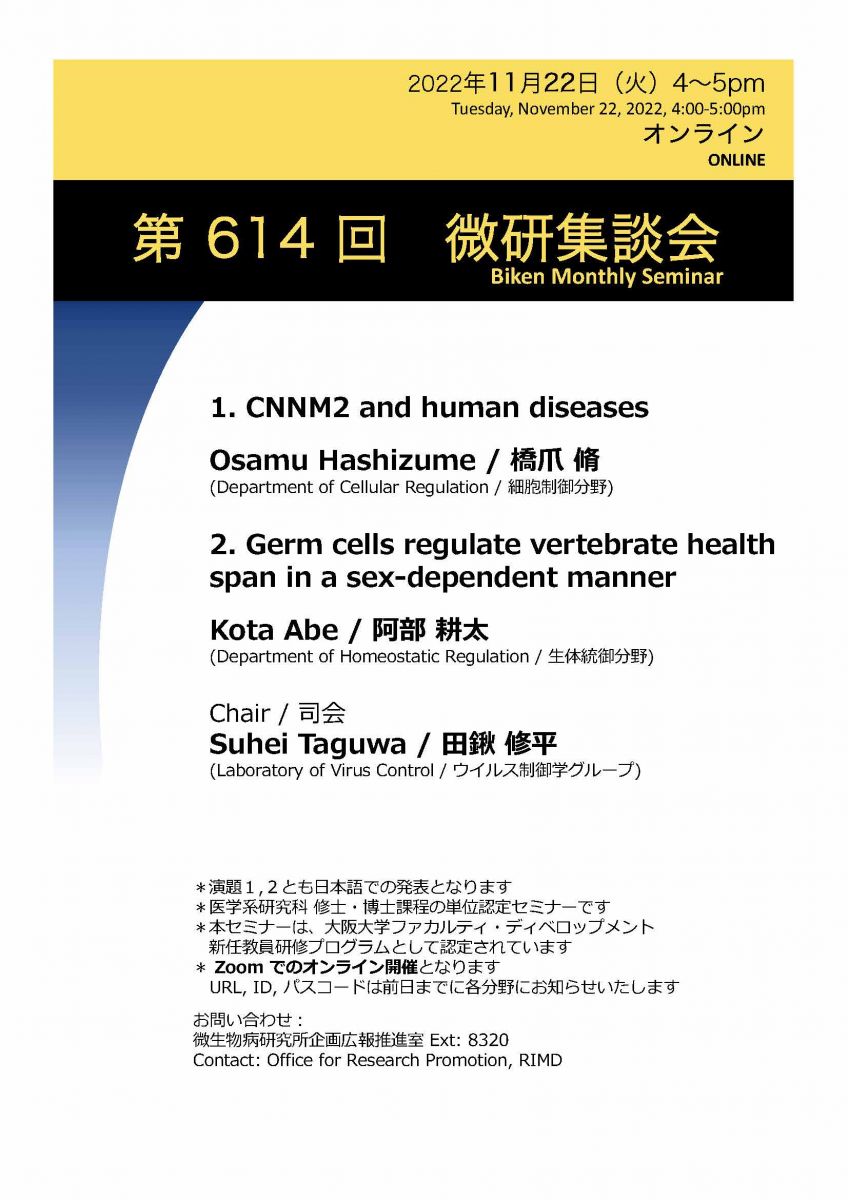 Biken Monthly Seminar Schedule From Oct. 2019 to Sep. 2020
Back