The 593rd Biken Monthly Seminar on July 28
July 14, 2020
Events and Seminars
Title
Speaker
Affiliation

Title

1

Irgm2 influences more than one step in host defense mechanism against Toxoplasma gondii

Ariel Pradipta

Dept. of Immunoparasitology
Title 2

Extracellular transportation of α-synuclein by HLA class II molecules

Tatsuhiko Ozono

Dept. of Immunochemistry
Chair: Shigeyuki Nada(Dept. of Oncogene Research)

Date: Tuesday, July 28, 2020, 4-5 pm
Venue: Taniguchi Memorial Hall (1F, Integrated Life Science Building) Online
*The Presentation one is conducted in English and the presentation two is conducted in Japanese.
**This is a credit recognition seminar for the Master's and Doctoral Degree Programs of the Graduate School of Medicine.
***The seminar has been certified as a newly appointed researchers training program as part of the Osaka University Faculty Development.
---------------------------------------
Contact: Ryo Iwamoto / Aya Imura
Office for Research Promotion, RIMD
TEL: 8320 or 8260
E-mail: suishinr*biken.osaka-u.ac.jp (Please replace * with @)
Seminar Poster (PDF)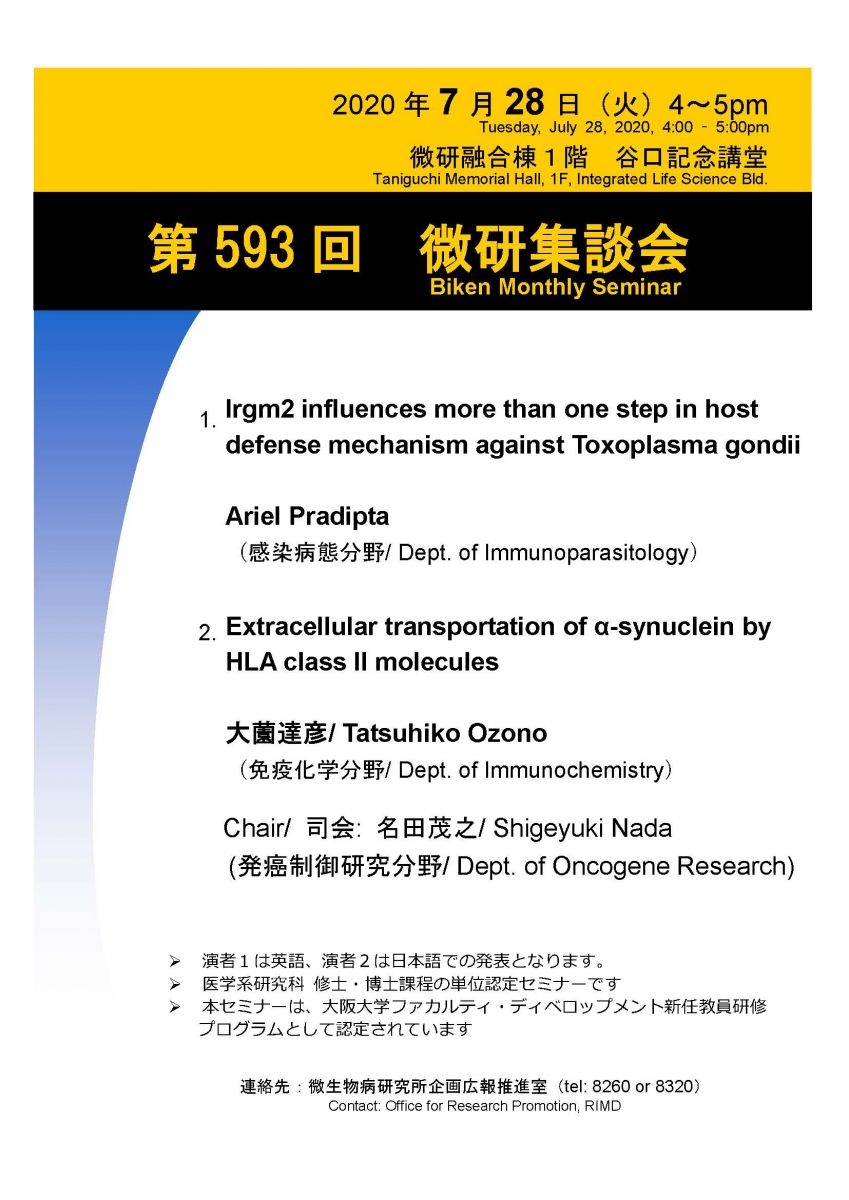 Back