Male mice, caged in the International Space Station for 35 days, sire healthy offspring (from Ikawa-Lab, in Sci. Rep.)
The space environment (e.g., radiation, gravity change) influence our health during space stay. Due to the technical problems, such as habitat cages, it was difficult to house the mammalian laboratory animals in the outer space and then to return these animals to the earth. Thus, the effects of the space environment on the living body remains unclear. Our project newly developed the mouse habitat cage units and then succeeded in the 35-day habitation of male mice in International Space Station and the return of all mice to the earth (Left figure).
In this study, we revealed that 1) spermatozoa from mice housed in the International Space Station for 35 days can efficiently fertilize eggs, 2) the next generation can be obtained by in vitro fertilization and embryo transfer, and 3) offspring were healthy and fertile (Figure 1). The results lay the groundwork for our future travel into deep space.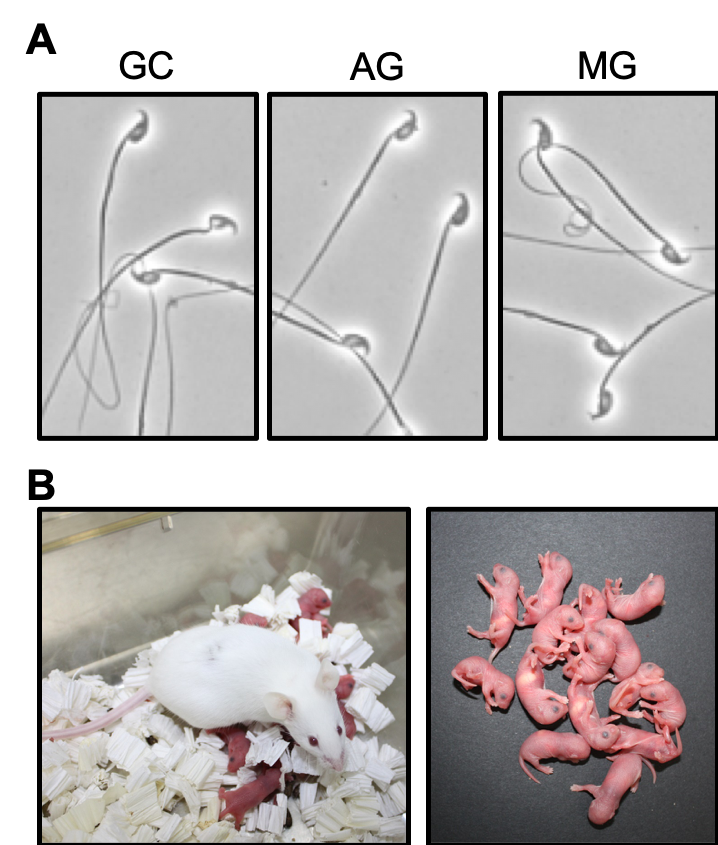 Figure 1. Sperm morphology from mice housed in Kibo (A), and the offspring from fertilized eggs obtained by in vitro fertilization (B)
GC: ground control, AG: artificial gravity (1G), MG: micro gravity (0G)
This article was published in Scientific Reports on Sept. 24, 2019.
Title: "Male mice, caged in the International Space Station for 35 days, sire healthy offspring"
Authors: Matsumura T#, Noda T#, Muratani M, Okada R, Yamane M, Isotani A, Kudo T, Takahashi S and Ikawa M(#These authors contributed equally)
Male mice, caged in the International Space Station for 35 days, sire healthy offspring (from Ikawa-Lab, in Sci. Rep.)