RIMD welcomed Trainees from JICA program
June 19, 2018
News
RIMD welcomed trainees from Vietnam for the JICA (Japan International Cooperation Agency) Bio-Safety and External Quality Assurance program.
Dr. Kamitani (SA Associ. Prof., Laboratory of Clinical Research on Infectious Diseases) gave a seminar for management of BSL3 facilities in RIMD and research findings using those BSL3 labs.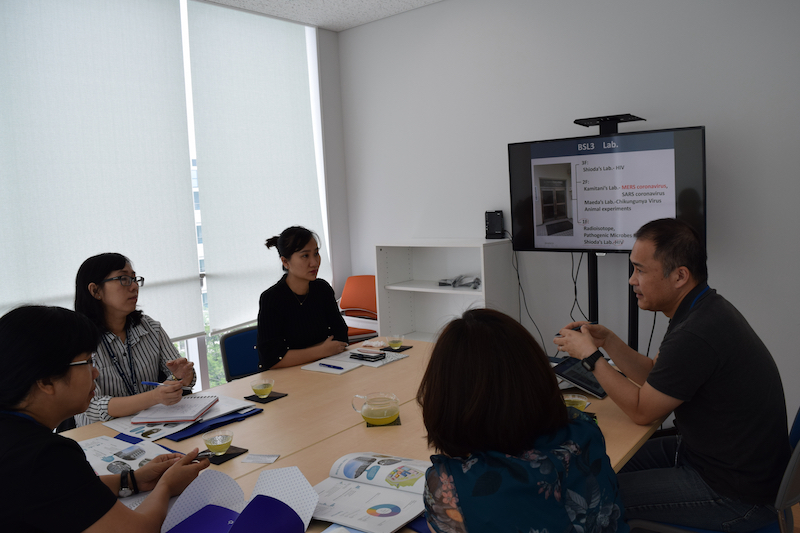 Dr. Kamitani (right) and Trainees.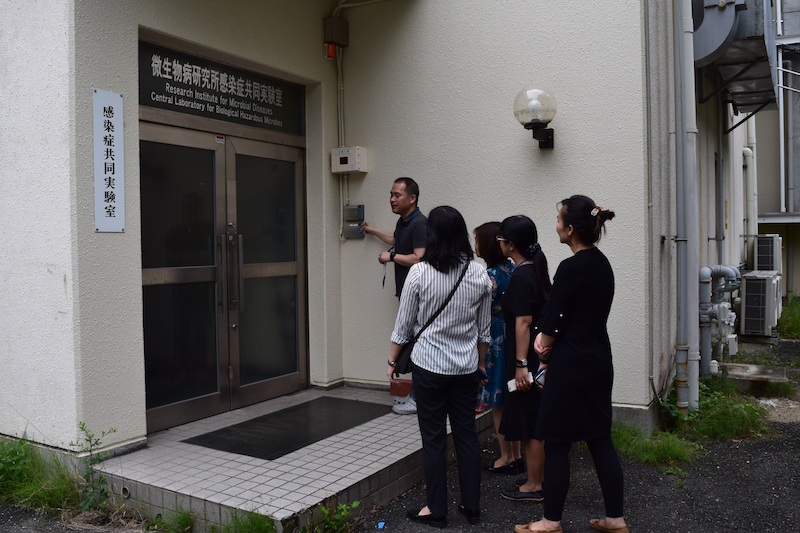 RIMD BSL3 facility
Back