Signing Ceremony with Faculty of Medicine, Airlangga University, Indonesia
May 10, 2023
Others
On May 1st, 2023, a signing ceremony was held at the Research Institute for Microbial Diseases, or RIMD, for the renewal of the inter-faculty academic exchange agreement between the three institutions: Faculty of Medicine, Airlangga University, Indonesia, Osaka University's Graduate School of Medicine/Faculty of Medicine, and RIMD.
Initially signed in 2013, this was the second extension of the agreement. To commemorate the memorable event, four researchers including Dr. Sulistiawati, Vice Dean of the Faculty of Medicine, Airlangga University, visited RIMD.
Through this long-term partnership, we will promote mutual cooperation in joint research, education, and student exchange in the fields of biology and medical science.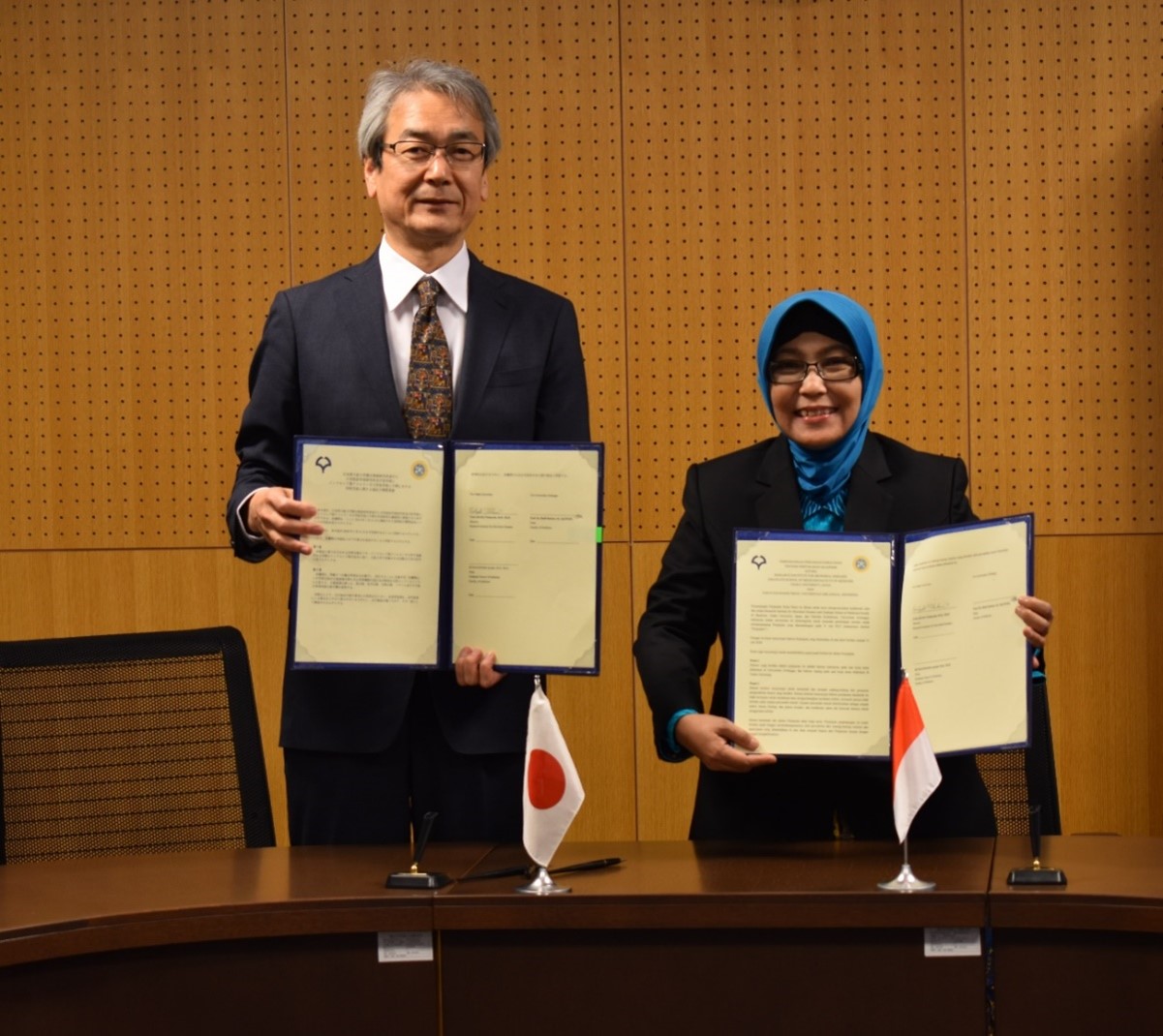 RIMD Director TAKAKURA Nobuyuki (left) and Dr. Sulistiawati, Vice Dean of the Faculty of Medicine, Airlangga University (right)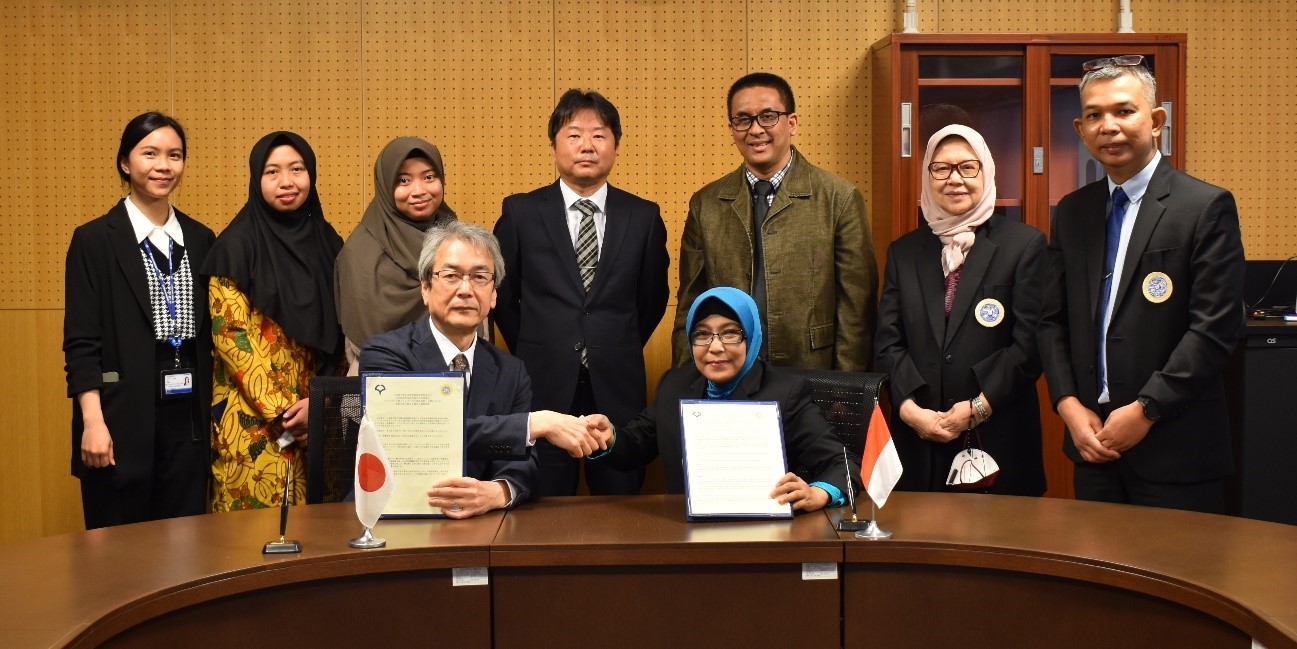 Back