BIKEN Taniguchi Overseas Scholarship Awarding Ceremony for AY2023
March 31, 2023
Others
The awarding ceremony for the AY 2023 BIKEN Taniguchi Overseas Scholarship Program took place at the Research Foundation for Microbial Diseases of Osaka University (BIKEN Foundation) on March 28th.
This scholarship program is intended to foster young researchers, jointly funded by the BIKEN Foundation and RIMD. Seven doctoral students have been approved as awardees this year.
We hope that these youngsters will have outstanding achievements in the future.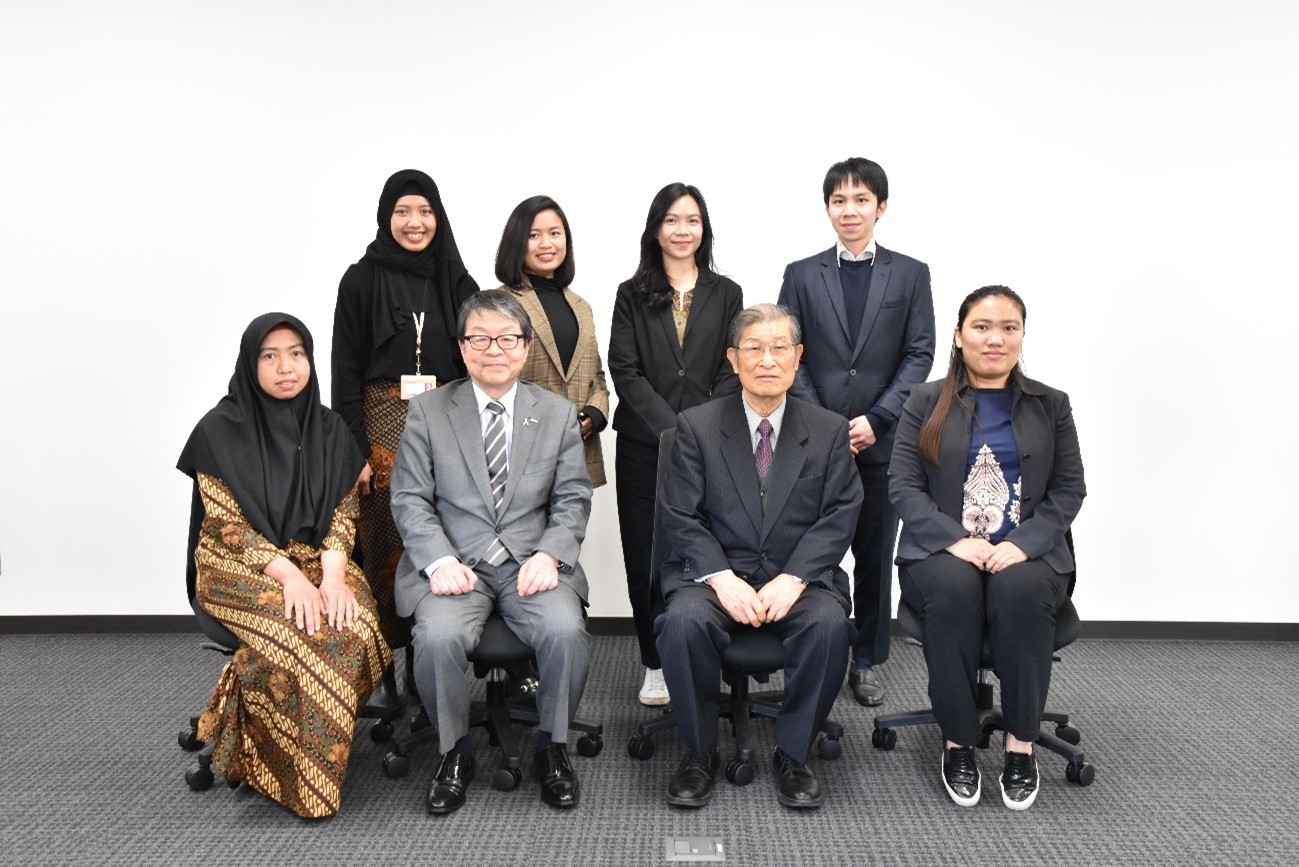 Back row and both ends of front row: BIKEN Taniguchi Overseas Scholarship awardees
The second from the right, front row: Koichi Yamanishi, Director General, The Research Foundation for Microbial Diseases of Osaka University
The second from the left, front row: Yoshihiro Yoneda, Director, The Research Foundation for Microbial Diseases of Osaka University
Back