BIKEN Taniguchi Overseas Scholarship Completion Ceremony for AY2021
March 29, 2022
Others
The completion ceremony for the AY 2021 BIKEN Taniguchi Overseas Scholarship Program took place in Taniguchi Memorial Hall on March 18th.
This program is intended to foster young researchers, jointly funded by the Research Foundation for Microbial Diseases of Osaka University (BIKEN Foundation) and RIMD. Through this program, 12 graduate students are currently engaged in research work at our institute.
The ceremony was held for the four scholarship awardees: Hendra Saputra Ismanto, Dendi Krisna Nugraha, and Andre Pratama, who are scheduled to complete the doctoral course of the Graduate School of Frontier Biosciences, and Fitriana Nur Rahmawati, who is scheduled to obtain a Ph.D. at the Graduate School of Medicine.
We hope that these four youngsters will have outstanding achievements in the near future.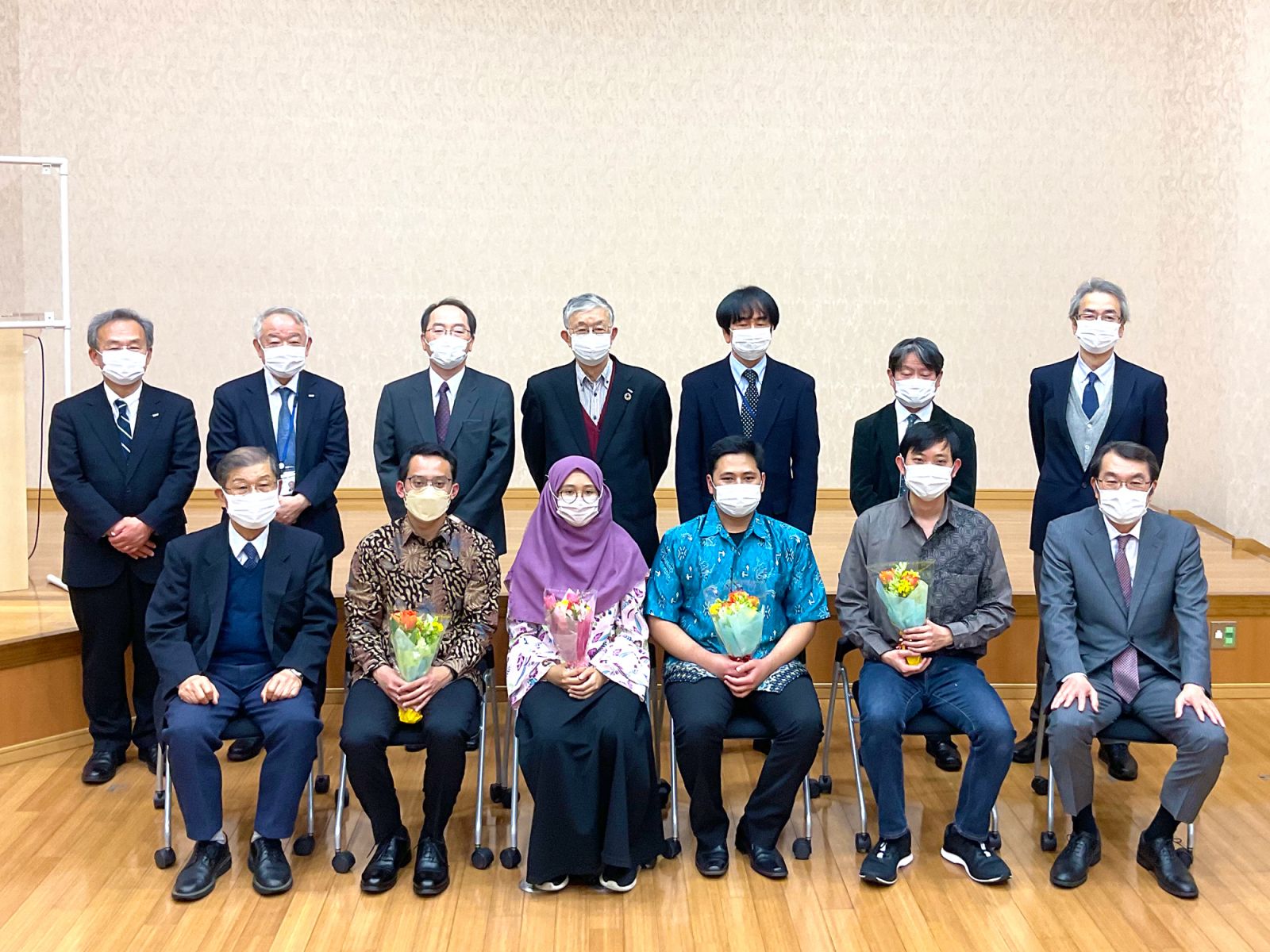 From the left (front row): Koichi Yamanishi, Director General of BIKEN Foundation, Dendi, Fitriana, Andre, Hendra, and Masato Okada, Director of RIMD
Back