Sep.28-30 The 19th Awaji International Forum on Infection and Immunity
August 18, 2021
Events and Seminars
Date: Sep. 28(Tue) to 30 (Thu), 2021
Venue: Frontier Research in Applied Sciences Building (Hokkaido University Sapporo Campus )
[IMPORTANT] About the format of the Annual Meeting
The 19th Awaji International Forum on Infection and Immunity (AIFII2021) will be held in the form of the hybrid meeting: on-site (Hokkaido University) and online.
In addition to taking measures to ensure the safety of on-site participants and presenters, we are currently working on a system that will allow as many participants as possible to give feedback on online presentations.
We ask all participants from overseas to participate online and deliver online presentations since restrictions to enter Japan may continue until the time the meeting will be held.
Detailed information regarding online participation and presentation will be available as soon as it is decided.
Look forward to your participation and presentation!

Chair: Yasuhiko Suzuki (Hokkaido University International Institute for Zoonosis Control)
Website: http://awaji-forum.com/en/2021
All sessions are held in English. The online registration are available.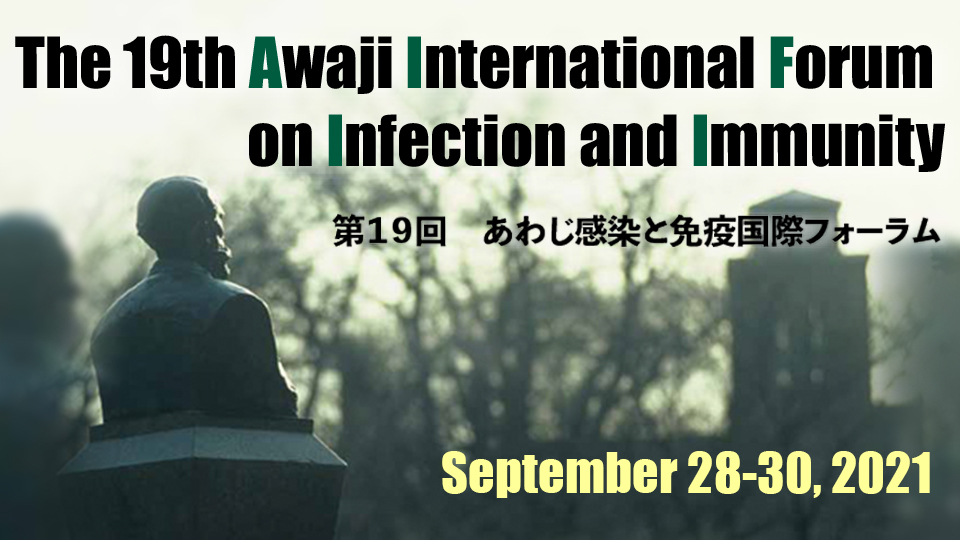 Back