RIMD/IFReC Joint Orientation and Lab tour (Online) 2022
May 9, 2022
Events and Seminars
The Research Institute for Microbial Diseases (RIMD) and the Immunology Frontier Research Center (IFReC) will hold a Joint Orientation & Lab Tour during May 2022. Due to the COVID-19 pandemic, the orientation & lab tour will be held online as follows.
Orientation : May 9 ~ 28 Video / Document On Demand
Lab tour : May 28 Web Zoom meeting (breakout rooms)
Both institutes conduct world-leading research in immunology, infectious diseases, genomics, and cell biology. The aim of this orientation is to recruit next-generation researchers, regardless of their backgrounds, who would like to do research at our institutes and share their passion for scientific discovery with us. Registration is needed. The orientation will be conducted mainly in Japanese.
Registration

Please access to Google Form (https://forms.gle/jVCJv8G3VPoRWAuu7) to answer the questionnaire or send your information below by e-mail.

suishin*biken.osaka-u.ac.jp(Please replace * with @.)deadline : Friday, May 13th 27th noon

Please re-send your e-mail or confirm by phone ( +81-6-6879-8320) if you do not receive a response from the office.

Title:Registration for Joint Orientation 2022
① Name
② Affiliation (university, faculty/department, etc.)
③ Academic Year (as of April 2022)
④ Research field you are interested in
⑤ How did you hear about this orientation? (E.g., URL if from a website, poster)

Lab list

Orientation (On Demand):May 9 (Mon)~28 (Sat)

Information on video/document on demand (URL and access method) will be sent to applicants in advance.

Lab tour (Zoom):May 28 (Sat)

Regarding the labs you wish to visit and the tour schedule on May 28, please refer to the information under "Lab tour" and "Available time for lab tour" in the "Lab List" above, and fill in your desired schedule on the "Tour Reservation Form", which will be sent to you upon receipt of your application. Then please return the completed form to us by e-mail. We will confirm the schedule based on your request and contact you before the day of the Lab tour.

On the day of the tour, you can visit each lab online using Zoom breakout rooms. Zoom information (URL, ID, and passcode) and details on how to use it will be provided to participants in advance.

Reference

Please refer to the web page below about laboratories.

Contact

Office for Research Promotion, RIMD
3-1 Yamadaoka, Suita Osaka 565-0871
TEL : +81-6-6879-8320

Mail : suishin*biken.osaka-u.ac.jp (Please replace * to @.)

RIMD : http://www.biken.osaka-u.ac.jp/en/

Facebook :https://www.facebook.com/Osaka.Univ.Biken.RIMD.en

Twitter:https://twitter.com/Biken_RIMD_en
Poster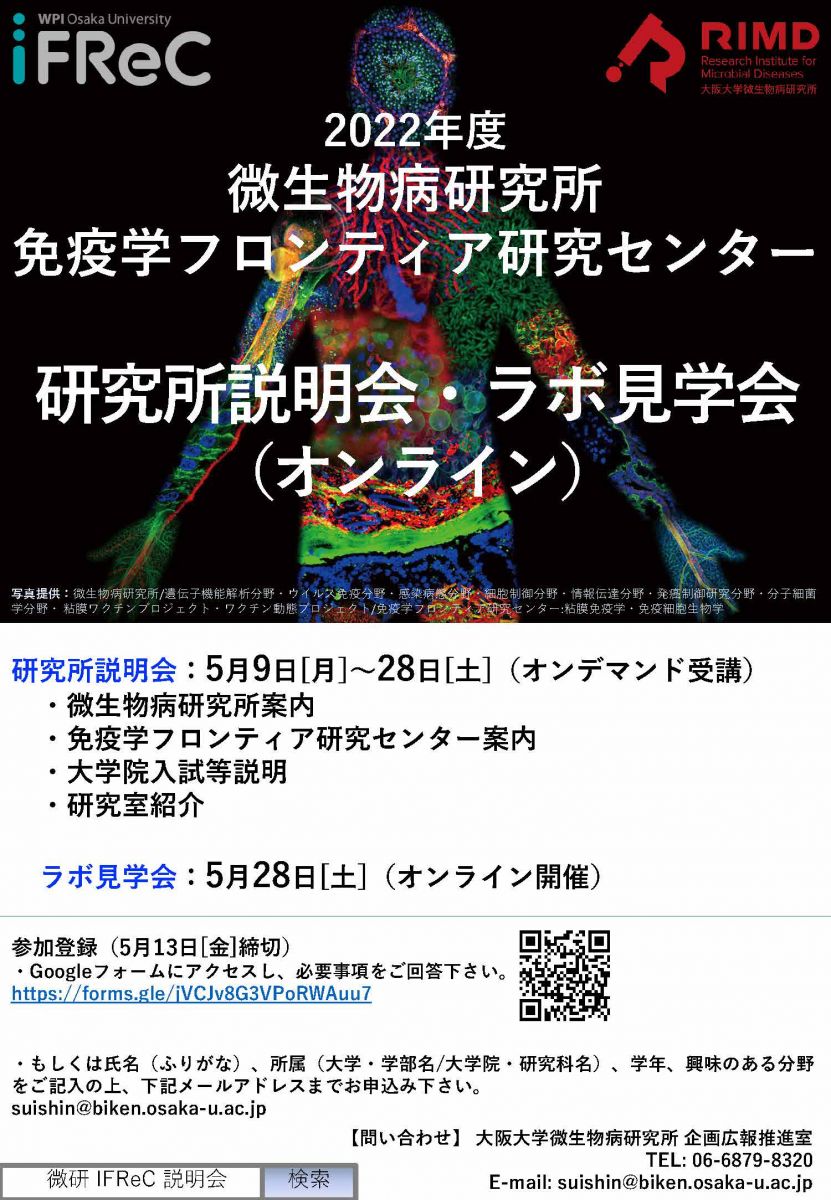 For Students and Researchers who want to study in RIMD
Past RIMD/IFReC Joint Orientation and Lab tour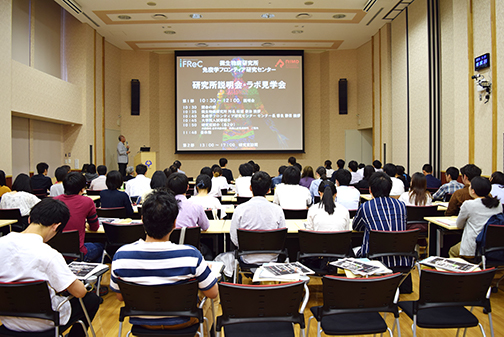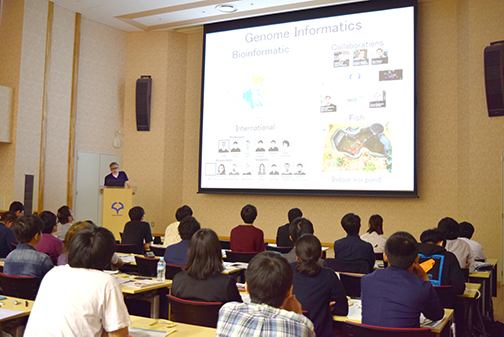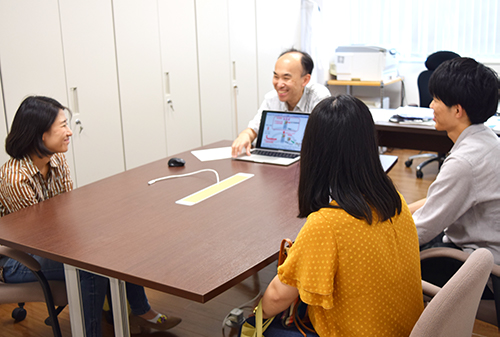 Back