[Aug.17] Macropinocytosis in PI3K-mTORC1 pathway
August 4, 2020
Events and Seminars
Date

Monday, August 17, 2020 from 4 pm-5 pm

Place

Taniguchi Memorial Hall, 1F, Integrated Life Science Building

Speaker

Dr. Sei YOSHIDA

Professor at Nankai University Department of Life Science

Title

"Macropinocytosis in PI3K-mTORC1 pathway"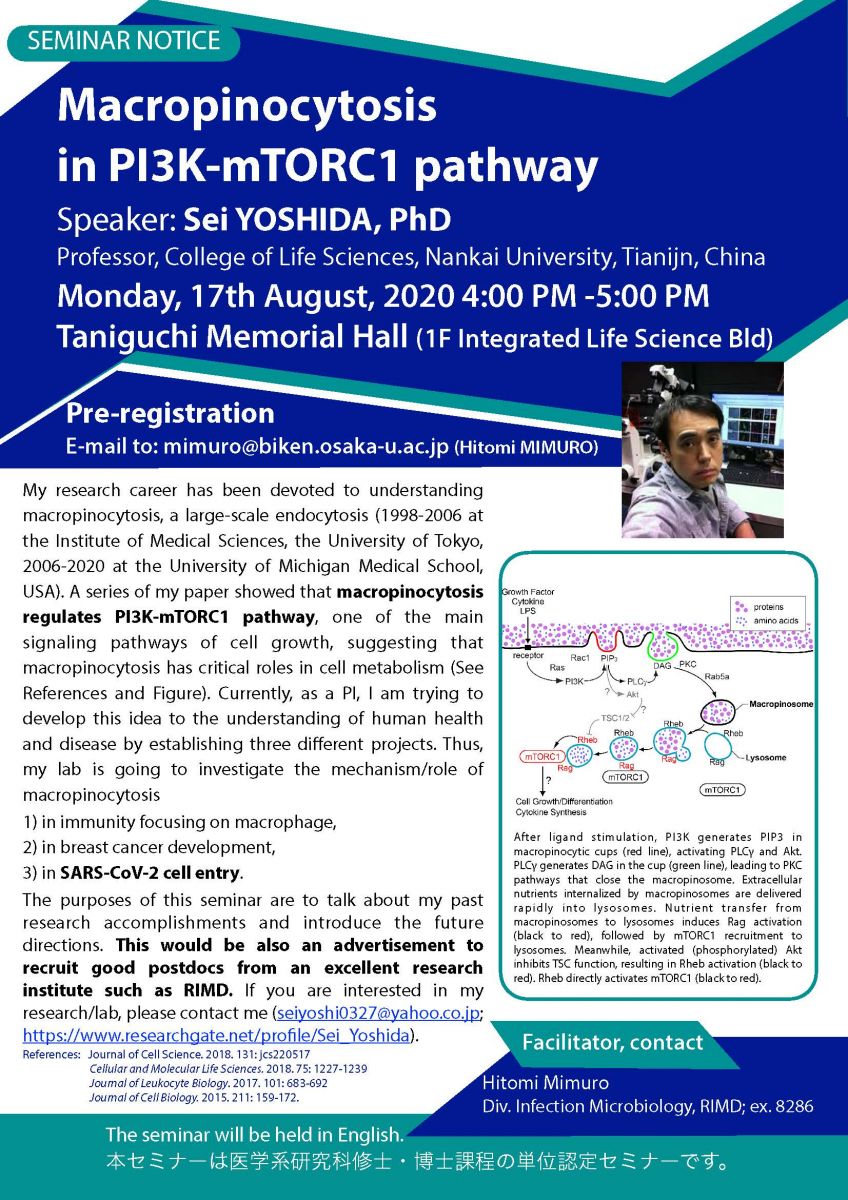 Pre-registration: Please send an e-mail to mimuro*biken.osaka-u.ac.jp (Please replace * with @)
*As a measure against COVID-19, we plan to limit the number of first 30 visitors to the venue. We will inform Zoom distribution information to other people.
*The seminar will be held in English.

Contact: Hitomi Mimuro (Department of Infection Microbiology, RIMD; ext. 8286)
Back